Description
If you are a creative professional like an engineer, editor, or architect, you ought to be working with many demanding applications. You require a machine which gives you high-class performance and yet, it is affordable. Cyberwala brings an ideal option for your graphics-intensive workloads and applications – a refurbished Dell Precision T5810 tower workstation (WS). This WS is compact in design and comes with expansion options and advanced Intel Xeon processors. It can support up to two graphics cards and four hard drives, along with a provision for optional RAID. It delivers ultimate performance for your 3D designing and rendering tasks. With DDR4 memory, you get the next level of speed for your applications. This scalable WS allows customization for your specific application needs. It comes with pre-configured options for various workloads and the popular Independent Software Vendor (ISV) certification. We deliver these workstations with an assured warranty across India. We also offer 24/7 tech support for you.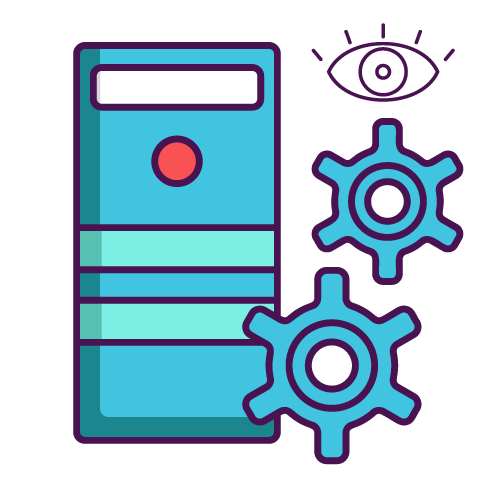 Best Option for 3D Designing & Rendering
Our refurbished Dell T5810 WS will give you all the power and performance you need for 3D designing and rendering. By utilizing up to two advanced NVIDIA or AMD graphics cards, high memory and storage capacities, and the high-performing Intel Xeon processors, it performs the rendering and video editing tasks at high speeds. It can run many such tasks concurrently.
Suitable for Graphic Rich Applications
This WS is suitable for many applications that are built with rich graphic elements and are used for high-end graphics work. T5810 offers a suitable platform for such applications with its superior hardware components and other resources. These applications deliver their maximum performance in terms of speed and output when they run and perform graphics-intensive tasks on this Dell WS.
Ultimate Performance with Intel Xeon CPUs
The Dell Precision T5810 supports one socket for Intel Xeon E5-2600 series V3 Processors that can provide up to 14 cores and the most advanced technology. Xeon processors give the power and speed to the WS to deliver increased performance for your applications. It also provides flexibility to multitask and manage data-bound tasks with a greater speed.
Supports Multiple DDR4 RAM Sticks
This WS can expand the memory up to 256 GB with eight DIMM slots for DDR4 ECC memory. With a memory speed of up to 2133 MHz, the WS provides faster operations and the capability to run multiple applications simultaneously. It also utilizes the exclusive Reliable Memory Technology (RMT) Pro, which improves uptime and provides stability by removing memory errors.
Scalable Storage with SSDs & HDDs
T5810 offers storage that can be scaled up to 12 TB using HDDs or SSDs. It can support from 2 to 4 TB SATA drives, up to 1.2 TB drive, and up to 300 GB Serial Attached SCSI (SAS) hard drive. The Intel CAS-W storage option enables performance that is almost equal to SSD speeds but at a lower cost.
Compact Workstation with ISV Certification
The Dell Precision T5810 tower workstation has an excellent and compact external design and form factor that doesn't take much space and matches its high internal performance. It is rigorously tested to ensure the demanding applications you depend on daily run smoothly. It also comes with the Dell ISV certifications that cover the popularly used independent software applications.
Customize as Per Your Application
This Dell WS can easily handle any application you throw at it. This powerful WS is meant to be used by professionals. You can get it customized according to the kind of applications you use in your business, especially the creative and design fields. Just let us know your specific requirements, and we will custom configure the workstation for you.
Pre-Built Options for Various Workloads
We have pre-designed options of the WS for various workloads available with us. It is expandable to quite an extent. So, it gives multiple options of hardware components and other resources to be used for different kinds of work. You get to choose the pre-built configuration as per your business requirements. This WS is unrivaled in performance and scalability.