Description
Do you want to have a robust workstation for your business needs? Want to provide your employees with a high-performing workstation? Are you a beginner interested in learning graphic designing? Then buy the HP Z420 workstation from Cyberwala as this is the best companion for you. This refurbished workstation has Form Factor as a convertible mini tower. It requires less space, and you can place it at any convenient location in your office. Professionals like Scientists, Engineers, Graphic Designers, Geologists, etc. can use this workstation to work on different applications like Solidworks, AutoCAD, etc. This HP workstation is designed to make your workflow easy. The HP Z420 workstation price is also reasonable,and you can enjoy its amazing features at a very low price. You can also purchase customized workstations from us. Let us know your business requirements,and we will design the workstation that can meet your challenging demands. We offer both pre-configured and customized workstations at great discounts. Buy the HP Z420 workstation from Cyberwala and enjoy the benefits of higher discounts, 24/7 free support, doorstep delivery, and a one-year hardware warranty.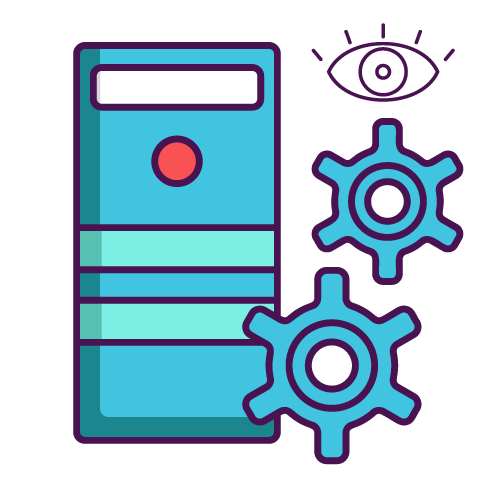 Suitable for 3D Designing
If you are looking for a workstation that supports the latest graphics technologies, then HP Z420 is the one. It offers great performance as it is compatible with professional NVIDIA and AMD graphics cards. This refurbished workstation enables you to manage and run 3D-applications with ease. 3D-modeling, simulation, and animation related tasks can be done efficiently. Large and lengthy videos can be stored and rendered in a short interval.
Extremely powerful Processors
To handle challenging workloads, you will need a workstation with sophisticated processors. The HP Z420 workstation can have Intel E5-1600 or E5-2600 family processors installed like Intel Xeon E5-2687W, Intel Xeon E5-2665, Intel Xeon E5-1607, Intel Xeon E5-1603,etc. High-end video editing tasks, and post-production works can be efficiently managed due to Hyper-threading, Intel Turbo Boost Technology,and Intel vPro technology supported by E5-1600 and E5-2600 processors. .
More storage for saving files
The HP Z420 workstation comes with a massive storage of 11TB. You can store your heavy graphical designs, large videos, and high-quality images without facing any storage issues. This refurbished workstation supports different storage options like four 3.5 inches or 2.5 inches SATA drives, four 2.5 inches or 3.5 inches SAS, four 2.5 inches SATA SSDs, one 2.5 inches SATA SED SSD (self-encrypting solid-state boot drive) or one 2.5 inches SATA SED. .
Large Memory to run Multiple apps
With the support of 64GB memory, four-channel memory design,and 8 DIMM slots, the HP Z420 workstation offers high performance. The eight DIMM slots offer flexibility,i.e., you can make use of them when required. There is no doubt that this refurbished workstation enhances your business productivity. The transmission speed is 1600 MHz, the type of memory is ECC (Error-correcting code) unbuffered and DDR3 standard. .
Workstation certified by ISV
Independent Software Vendor (ISV) certified HP Z420 delivers the ultimate performance by providing access to run professional applications developed by various software companies like Adobe, Bentley, Intergraph,etc. ISV certified workstation is well-suited for Scientists, Engineers, Students, Designers, etc. who work on different high-level graphical applications. The Z420 workstation is thoroughly tested and certified by software vendors as a high-performing and reliable workstation. .
Outstanding Graphical capability
The HP Z420 workstation delivers up to eight cores of processing power and never slows down. It supports all the latest graphics cards from Professional 2D to High-end 3D like NVIDIA NVS 300, NVIDIA Quadro 410, NVIDIA Quadro 2000, NVIDIA Quadro 4000, etc. Be it entry-level, mid-level,or high-range graphic designing, this workstation performs as intended. Thus, HP Z420 is capable of offering high-end performance and helps in overall business growth. .
Fast Delivery all over India
Customers are the top priority for us. Once we receive payment from your end, we ship the workstation following all the security measures. Your HP Z420 workstation will be packaged and sealed to protect during transit. Within 1-2 business days, we deliver your HP Z420 Workstation. We ship to many places across the country like Hyderabad, Coimbatore, Pune, Ahmedabad, Noida, Gurgaon, etc. and even to the remote locations. .
One-year Hardware warranty
Purchase HP Z420 from Cyberwala and enjoy a one-year warranty. If you come across any issue with any part of the workstation, contact us via phone, email,or chat. You will be provided a replacement for the defective part,or our expert team will get it restored. Also, if there is any issue with the Operating System or software application, remote assistance will be offered. So, do not worry if you face any issue with the workstation. We are here to help you.