Description
Do you want to have a robust workstation that supports the latest technologies? Are you into the graphic designing business or want to learn graphic design and create applications? Then HP Z440 is the workstation that meets your requirement. When checked with the HP Z440 specs, large memory, sufficient storage space with different options, powerful CPUs, other graphics cards, and up to eight displays are supported. You can maximize the performance of the system and increase your business productivity eventually with all the latest technologies and drivers installed. The workflows related to different graphical applications can be managed effectively. This ISV-certified workstation is suitable for professionals like Engineers, Architects, etc, and even for students who are interested in learning all about graphics and their related applications. At Cyberwala, we sell both custom-configured and pre-configured workstations. You can contact us and describe your business needs. Our pre-sales team will get back to you in a few hours with all the details and provide a free quote too. Purchase HP Z440 from us and experience high-end performance along with the benefits of free 24/7 support, doorstep delivery, and a one-year warranty.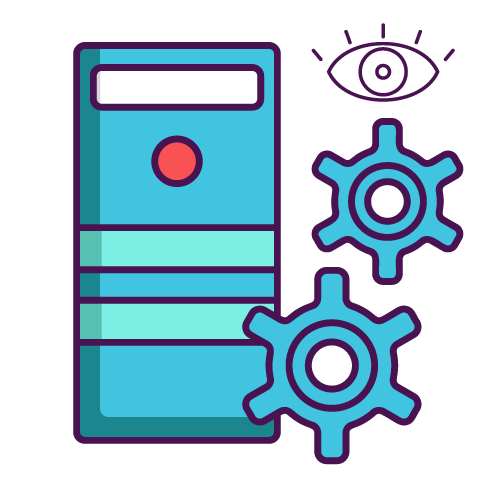 Designed for 3D Rendering Services
The Dell T3610 workstation specs recommend this high-performing workhorse for 3D renderings. 3D rendering is nothing but representing an object in three different dimensions. With the support of Professional 2D to High-end 3D graphics cards like NVIDIA Quadro K5000, AMD FirePro W5000, NVIDIA Quadro NVS 510, etc. you can run various graphical applications at a time without experiencing performance lag. Thus, the Dell workstation lets render videos and 3D features in a short span.
Strong and Powerful CPU,s
Processors of Intel like Intel Xeon E5-1600 v2 and Intel Xeon E5-1603 can be installed. With the support of up to six cores and technologies developed by Intel like Advanced Vector Extensions, AES New instructions, Trusted Execution Technology, Optimized Intel Turbo Boost, and vPro technology, you can experience ultimate performance. The Dell T3610 workstation, with the support of two CPUs, performs well and enhances your business productivity.
Good Storage space to Save Files
With the maximum storage of 9TB, you will not face any storage issues. Three 3.5 inches or four 2.5 inches of internal SATA, SSD, or SAS drives can be installed. There is a provision for PCIe SSD too. A special technology from Intel named CAS-W (Caching Acceleration Software for Workstations) is also supported. LSI 9217-8i 6Gb/s SSD/SAS PCIe, Intel AHCI 6Gb/s SATA, LSI 9271-8i 6Gb/s SAS/SATA PCIe are the storage controllers which, when installed, increase the performance of the workstation.
Suitable for Memory Bound Applications
If you want to run multiple applications simultaneously without any lag, then go with the Dell T3610 workstation. It supports a whopping memory of 128GB with 1866MHz ECC (Error-correcting code) or 1600MHz non-ECC DDR3 type memory. Also, with the support of 8 DIMM slots, massive data sets can be managed, and various memory-intensive graphical applications can be run easily. and this way you can experience the high performance of the workstation.
Firmly Tested and Verified By ISVs
Independent Software Vendor (ISV) certified means you can run any professional application developed by software companies like Intergraph, Adobe, Vectorworks, etc. The Dell Precision T3610 specs show that it is ISV certified and so you can run various applications that offer a high-quality experience for users. Also, to maximize your business productivity, this refurbished workstation provides you with the finest resources and latest technologies.
Personalize configuration as per needs
At Cyberwala, custom-configured workstations are also available. Do you have a specific configuration in mind that can meet your business challenges? Then let us know. We design the workstation according to your requirements, be it high-end or entry-level configuration. You can specify the processor, memory modules, graphics cards, storage drives, operating systems, etc. We also offer discounts on customized workstations and bulk orders.
Fast Shipping at your doorstep
Buy Dell T3610 from us and enjoy quick doorstep delivery. At Cyberwala, the products are thoroughly checked and then packaged, following all the safety rules. We deliver workstations to almost all the places like Delhi, Pune, Ahmedabad, Chennai, Coimbatore, Noida, Gurgaon, etc., and even to the remote parts of the country. As we are partnered with the best courier service providers, this Dell workstation will be delivered within 1-2 business days.
1 year warranty
The Dell T3610 workstation will be delivered to you after the testing and certification process. We make sure that the workstation is defect-free. At Cyberwala, we provide a one-year warranty for the Dell Precision T3610 workstation. If you face any issue with any part of the workstation, you can contact us immediately. We will either get it repaired or provide a replacement for the defective part and you do not have to pay extra