Description
Do you require a high-performance and efficient server to handle the critical business operations of your company? Cyberwala provides you with a cost-effective, general-purpose rack server, the HP ProLiant DL180 G6 Server that successfully satisfies the needs of growing enterprises and corporate scale-out. This is a powerful dual-processor server with key functionality for 32-bit and 64-bit applications. It was designed to meet the needs of small and medium businesses because it has the efficiency of a rack server and it is as cost-effective as any other tower server. The DL180 G6 comes with advanced Intel Xeon processors, more DIMM slots, tiny form factor drives for high-capacity internal storage, and effective memory and power supplies.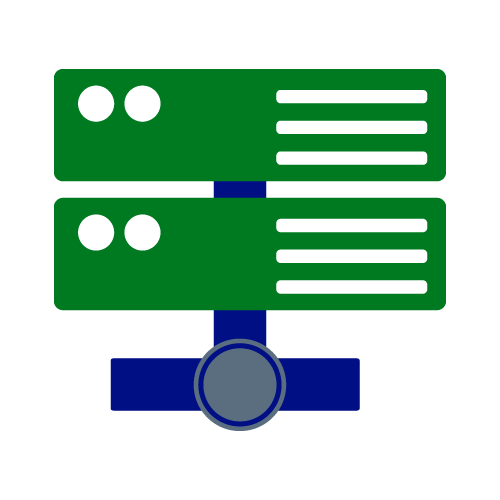 Low-cost Dense 2U Rack Server
This compact 2U rack server offers more drive and expansion card capacity than a 1U server, enhancing the device's use and functionality. At a low cost, it provides greater physical room for components, which means better ventilation and more robust cooling methods to disperse heat.
Ideal for Growing SMB Environments
The HP DL180 G6 server is a great choice for companies that need a server with a lot of memory, flexible storage, and processing capacity. Due to the reasonable pricing of this server, it is easily affordable for small businesses and with a 2U form factor, it utilizes your data center space competently.
Powerful Dual Processor Capabilities
Don't let its low price fool you that it doesn't have enough power. Intel 5520 chipset powers the HP Dl180 G6 server. You can pick between two CPU configurations: quad-core Intel Xeon 5500/5600 series processors or six-core Intel Xeon 5600 series processors. Two processors offer adequate processing power for high-end applications.
Excellent Storage Capacity with 25 Drive Support
The HP DL180 G6 can provide internal storage of up to 56TB with dual processors, which has been made available because of the LFF configuration that comes with 3TB SATA hot-plug drives. With up to 14 LFF or 25 SFF drives supported, the HP DL180 G6 has a huge storage capacity.
Infrastructure Management Features
Lights Out 100i-powered ProLiant Onboard Administrator offers standards-based remote management. The LO100i Advanced supports virtual KVM and virtual media. The Intelligent Platform Administration Interface (IPMI) 2.0 standard and the System Management Architecture for Server Hardware Command Line Protocol (SMASH CLP) make it possible to standardize remote management instructions.
24/7 Technical Support by Cyberwala
Our team of highly trained support engineers is available to help you with any technical problems you may be experiencing with the HP DL180 Server in real-time. Assistance is available via phone, live chat, and email 24 hours a day, 7 days a week.