Description
Are you searching for a compact and enterprise-level server adaptable for SME business workloads? Then, choose HPE ProLiant DL20 Gen9 Server, which comes in a dense 1U form-factor that deploys easily in a wide variety of environments. This HPE Gen9 server has a single-socket for four-core Intel processor and DDR4 RAM that improve application performance and provide power efficiency with data protection against failures. It supports SATA and SAS drives to expand the storage capabilities and different RAID levels to enhance storage performance. The integrated server management tool ensures effective server functionality based on remote monitoring and administration. Get this HPE server from Cyberwala at reasonable prices and access to services like free technical support by experts, a 1-year warranty, and immediate delivery across India.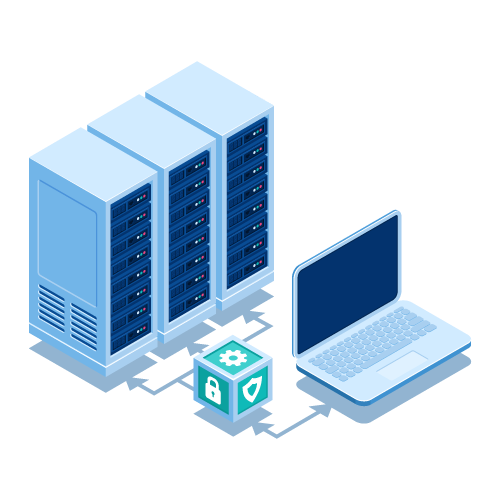 Compact Server with Enterprise Level Capabilities
The ProLiant DL20 Gen9 server features a great design with enhanced serviceability that suits small and medium businesses. The server has a purposeful design for space-constrained environments and web or edge-of-network applications. This 1U rack server manages a variety of business needs with the right balance of value, performance, and reliability.
One Socket to Support Intel Processors
HPE ProLiant DL20 Server supports a 4-core Intel Xeon E3-1200 v5 series processor or one 2-core Intel i3 CPU with speeds of 3 GHz and four threads. The processor of the server features great built-in capabilities to deliver enhanced performance when processing your business applications.
Faster DDR4 Memory with Protection
HP DL20 has DDR4 RAM modules with a maximum memory capacity of up to 64GB and transfer speeds ranging from 2133 MHz to 2400 MHz. This 1U rack server supports 4 unbuffered DIMM slots that come with an error correction code (ECC) to protect your business-critical data and improve performance.
Support for Both SAS and SATA Drives
HPE DL20 server has two storage chassis configurations that support four 2.5'' SFF or two 3.5'' LFF drive bays. The different models of the server support an integrated SmartArray storage controller for better storage management and performance. The hot-plug LFF SAS/SATA drives can provide maximum internal storage of up to 20TB.
Different RAID Levels Supported
DL20 comes with B140i and H240 RAID controllers that support RAID levels of 0, 1, and 5 with increased data transmission speeds up to 12 Gb/s. RAID has mirroring and striping technology that provides data protection in case of power loss events or a system failure.
Integrated Remote Server Management
HPE DL20's Integrated Lights Out 4 (iLO4) features complete remote management capabilities to track the server's health and monitor the operations. This embedded management solution provides comprehensive and versatile tools to deploy and manage the servers effectively. It helps you to focus more on business productivity instead of server functionalities.
24/7 Tech Support by Cyberwala
We hire only experienced professionals who assist you in resolving issues with the server operations. Our technical team is available 24/7 and strives to provide reliable solutions to keep your server running at optimum conditions without any failures. You don't need to pay extra charges to get technical support from us.