Description
Packed in 1U chassis, the HP ProLiant DL120 Gen9 Rack Server is an Enterprise-Class Server that offers a combination of Redundancy, Performance, and Great Expandability. Best for general purpose Workloads and Virtualization, the DL120 Gen9 Rack Server is an ideal system for SMBs and Start-ups. With Guaranteed Top performance, the Server comes at a Very Low-cost only at Cyberwala.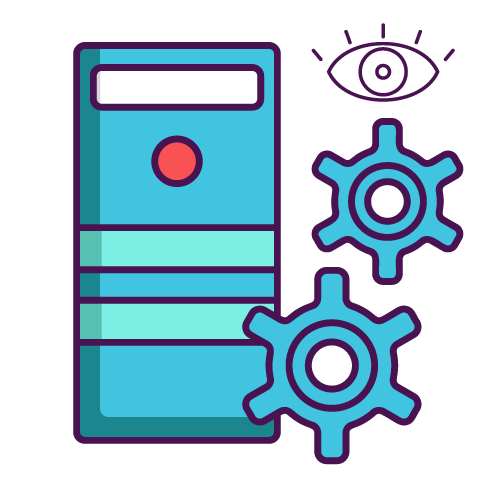 Designed for Growing SME Businesses
This Server is designed keeping the limited budget in mind and IT Resources of a Start-up or an SME business. In spite of being affordable, HP ProLiant DL120 Gen9 Rack Server has a load of features like Scalable Memory, CPU and Internal Storage capacities. With the capability of Virtualization, the DL120 is a must buy Server if you have a low-cost IT infrastructure requirement.
Charged with Intel Xeon E5-2600 V3/V4 CPU Family
The Affordable HP ProLiant DL120 Gen9 Rack Server comes with Intel C610 chipset that supports Intel Xeon E5-2600 V3 and E5-2600 V4 processor Families. The Processor slot is highly scalable as starting from 4 cores it supports up to 22 cores per Processor. With the help of Virtualization Software (VMware), you can now run a number of Virtual Machines as per the CPU core count.
Performance Based Built
Supports DDR4 Load reduced DIMM and Registered DIMM modules. With 8 DIMM on-board Slots, the low-cost DL120 provides a Maximum memory capacity of 256 GB (i.e., 8x32GB) with LRDIMM and RDIMM module at a speed of 2133 MHz and 2400 MHz.
Expansion Options Available
HP ProLiant DL120 Gen9 Rack Server comes with CPU PCIe riser slots, FlexibleLOM riser slots, and GPU riser slot that support PCIe 3rd generation and Flexible LOM technology. Slot 1 of DL120 supports 1 PCIe Gen3 card of bus width 16, slot 2 supports 2PCIe cards of bus width 8 and slot 3 supports 3 PCIe cards of bus width 8, but it supports bus width 16 if GPU riser cage is installed.
Enterprise Satisfying Storage
This 1U Chassis Compact Server depends upon the Model and comes with 8 SFF & 4 LFF drive Bays that can accommodate Hot-Plug SFF SATA/SAS Drive with the storage capacity of 16TB or Hot Plug LFF SAS/SATA Drive with a storage capacity of 40 TB or Hot Plug SFF SSD SATA/SAS drive with a Maximum internal storage capacity of up to 30.72 TB or Hot Plug SATA SSD of LFF drive bay with a storage capacity of 15.36 TB.
Easy to Upgrade
With a load of Flexibility Features that can help accommodate a range of processors and storage devices, the HP ProLiant DL120 Gen9 Rack Server is easily upgradable. With the changing workloads, you can now rely on the most affordable, compact and adaptable Gen9 rack server.
Quick and Secure Delivery
We are associated with the top-level courier services and they help us deliver the IBM Blade servers to all the major cities in India like Hyderabad, Chennai, Coimbatore, Bangalore, Mangalore, Jaipur, Mysore, Indore, Gurgaon, Noida, Kolkata, etc. and even to the remotest parts across the country. Once payment is made from your end, we ship the server within 2-3 business days following all the safety measures.
3-year Warranty
The IBM blade servers come with a 3-years assured warranty. We ensure that you do not face any issue during the normal functioning of the server. But in case of any failure, reach out to us immediately. Our support staff will provide you an instant solution either by arranging a replacement or restoring the defective part to the normal working condition. Also, in case of any software application failure, we offer remote support.