Description
HPE's DL380 gen10 is a server that is adaptable, reliable, and secure and can support virtualization, databases, and business analytics effectively. It comes with improved HPE technologies to reduce upfront costs and simplify operations. Configurable with the Intel Xeon Scalable processor family including, it offers enhanced computing. It supports multiple DIMM slots with DDR4 memory and provides higher transfer speeds due to HPE Persistent memory. It can detect and prevent irregularities using an in-built analytical tool, HPE Infosight. Embedded with many security options like iLO Dashboard, Workload advisor, and Secure lock, it can strengthen server health and secure transactions. HP Proliant DL380 Gen 10 is now available online at Cyberwala at competitive prices.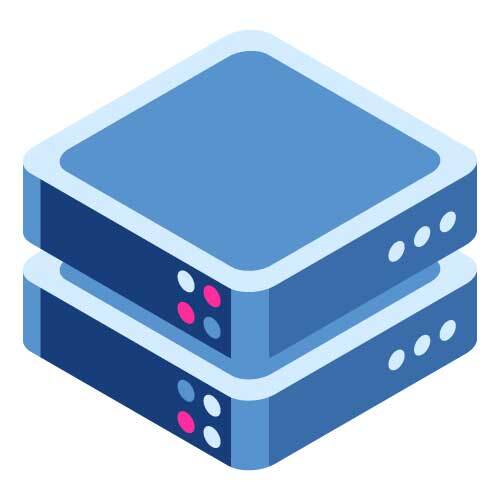 Adaptable, Flexible and Reliable 2U Rack Server
Designed to support any kind of business needs with its highly configurable features, HP DL380 gen10 delivers high-end performance to improve your IT requirements. Adaptable to data-intensive workloads, it delivers enhanced overall performance, integrated security, and network controllers to set up a secure environment and better bandwidth.
Supports up to Two Intel Xeon Processors
HPE Proliant DL380 gen10 server can be configured with dual processors. It's compatible with Intel Xeon Scalable processors, from the series range 3100-8200. Each processor supports 14 cores and can be scaled to 28 depending on the configuration and model. Improve workflow and run faster applications using HPE 380 Gen10.
Handles General and Mission-critical Applications
This Gen10 server can handle all kinds of tasks, both simple and mission-critical, and comes packed with a set of HPE's latest technologies. Dual sockets for power processing, flexible storage, and memory configurability, and many latest features including HP Infosight, HPE persistent memory, and Integrated Management that deliver top-class performance.
Increased Storage Capacity with Various Drives
HPE DL380 gen10 allows you to work with any kind of application from the most basic to the complex ones. It is compatible with various drives so that you can configure it as per your operations. It can support 30 SFF drives, 19 LFF drives, and 20 NVME storage drive options.
Speedy DDR4 Smart Memory
Unequaled performance to work with databases and analytics is offered by HPE Proliant DL380 gen10. It provides up to 3TB DDR4 SmartMemory with 24 LRDIMMS, that can run at 2933 MT/s speed. It is also equipped with HPE DC persistent memory that provides fast and effective data transfers and storage.
Advanced Security Features
HPE DL380 gen10 comes with inbuilt security features to improve server performance throughout its lifecycle. Features like Silicon Root of Trust embedded with firmware and Server Lock Configuration enable secure transit and hardware configuration. Protect your server from vulnerabilities using ILO Security Dashboard that detects and notifies threats.
Remote Management Capabilities with HPE iLO
Monitor, control and access your network from anywhere with HPE iLO 5. HP's advanced features allow safe access to your files and management of servers. As a part of the embedded management, iLO makes remote administrative tasks easy to deal with and resolve issues by providing seamless and secure data access.