Description
Are you looking for a powerful entry-level rack server? Do you need a server with excel remote management capabilities? The Dell PowerEdge R310 server is the perfect blend of high-end performance and advanced technology to cope with small to midsize business requirements. With the support of Intel Xeon 3400 series processor, 32GB of DDR3 memory modules, 16TB of storage, get tremendous value, high performance within the enterprise budget. Cyberwala offers a wide range of ISV-certified servers with an assured warranty. Get a customized server with the required configuration at a low price. Regardless of the location, you get quick delivery within two to three business days. Additionally, get technical support and free installation support through chats, mail, and call.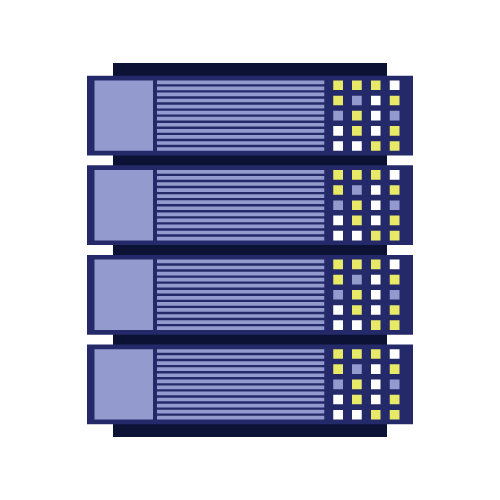 Powerful 1 Socket Entry Level Rack Server
Engineered with one socket 1U form factor, Dell PowerEdge R310 Rack Server offers accelerated application performance, flexible computing power, next-level data security, simplified management with iDRAC and business scalability. With an array of distinct features, R310 is perfect for organizations with varying needs.
Best Suits for SMBs & Remote Offices
Do you need a satisfactory server for your small office? Dell PowerEdge R310 Rack Server is delicately designed considering the day to day requirements of SMBs. With R310 servers get high-end performance, monitoring, data security, improved uptime and remote management.
Supports Powerful Intel Xeon Processors
If you are looking for an ultra-fast rack server, count on Dell PowerEdge R310 Rack Server. Power-packed with Quad-core Intel Xeon 3400 processor series and get increased core count to run multiple virtual machines simultaneously. Process complex applications at an enhanced rate to access increased throughput.
Suitable for DHCP & Video Streaming
Are you looking for a server compatible with complex graphic workloads? Dell PowerEdge R310 Rack Server is perfect for handling complex applications and video streaming workloads while offering ultimate bandwidth. Execute resource-intensive works, and video conversions with great compatibility with numerous software.
Good Storage with RAID Backup
Do you need a server that can backup immense data for enhanced data security? With Dell PowerEdge R310 Rack Server, get multiple storage options and up to 8 TB of internal storage. In addition, the support of multiple RAID controllers and four- 2.5 / 3.5 inch HDDs provide better data security.
Manage Server Remotely Through iDRAC
The Dell PowerEdge R310 Rack Server offers easy remote access through Optional iDRAC Express and iDRAC 6 Enterprise. In addition, Dell R310 is power-packed with numerous remote management advanced technology such as Dell OpenManage BMC, IPMI 2.0 compliant Lifecycle Controller, and vFlash an ultimate 1-socket rack server.