Description
HPE ProLiant's DL360 rack server is a scalable and highly efficient server that is optimizable further to improve performance and speed. It's powered by two Intel Xeon Scalable processors, making it capable of very high processing for compute-intensive applications and workloads. It also has expandable DDR3 memory up to 192 GB with 18 memory slots. HP ProLiant DL360 server has embedded smart Array RAID controllers for redundancy and better storage management. This server enables you to remotely control and manage your server through its integrated management features. Additionally, it aids in saving more power through its energy-efficient thermal sensors, less power-consuming processors, and redundant system fans. Get your 1U HPE DL360 ProLiant Gen6 server at fairly low prices at Cyberwala!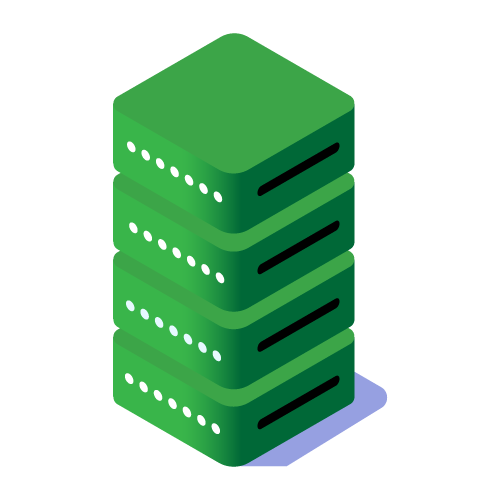 1U Rack Server With Scalable Performance for SMBs
HP DL360 rack server is expandable in terms of its features and provides the best performance for SMBs but is customizable to support slightly larger businesses. It's scalable in terms of processors, memory, RAID controllers with memory mirroring, storage, etc., and offers an integrated management system to operate better.
Supports Intel Xeon 5500/5600 Series Processors
Intel Xeon processors offer quick and efficient processing power suitable for many operations. In general, HP ProLiant DL360 can be configured with up to two dual-core Intel Xeon Processors from the 5500 or 5600 series. Turbo Boost and Intel's Hyper-threading technologies allow quad- and six-core configurations to enhance computing and performance.
Adequate Storage Capacity
HP DL360 server has a flexible storage feature and is configurable according to your operational demands. It supports 8 SFF drive bays in total and 4.8TB storage capacity when configured with 600GB SAS or SATA drives. It also has Gen2 PCIe slots and four USB ports for expansion.
Embedded RAID Capabilities
HP smart array P410i is integrated into HP DL360 Gen6, however, the RAID configurations differ according to the server model. The entry and high-efficiency models support 0,1,1+0 and better-performing levels 0,1,1+0,5 configurations are preferred.Embedded RAID controllers improve redundancy and fault tolerance.
Enhanced Remote Management Features
Integrated LightsOut 2 (iLO2) is HPE's smart remote management feature integrated into the DL 360 Gen6 server. It permits the user to access the server remotely and manage basic tasks without any onsite interference, or any additional need for other management software. The interface is easy to deploy, navigate and organize.
Support for Multiple OSs and Virtualization Software
HP ProLiant DL360 Gen6 server makes virtualization easy to deploy and operate. The versatile features of this server support various operating systems and virtualization software that can be configured uniquely for your needs. Microsoft Windows, HyperV, RedHat, Solaris, VMware, and HPE Citrix are some of the software this server supports.