Description
The HP ProLiant DL980 G7 Server is an in-demand server for the largest and most challenging enterprise-grade workloads. The DL980 server features the HP PREMA architecture with advanced technology Smart CPU caching and a resilient system fabric and a step forward in efficiency. This award-winning HP x86 server is designed on industry-standard principles that support four or eight processors. This server system reduces blockage and latency and improves performance. This is a good choice for remote server management applications as it includes a high-speed processor, secure memory capacity, and a dedicated network interface. So, if you want to create an IT environment with balanced scalability, Cyberwala will provide you with the ideal model of HP ProLiant DL980 Gen7 Server at a very reasonable price.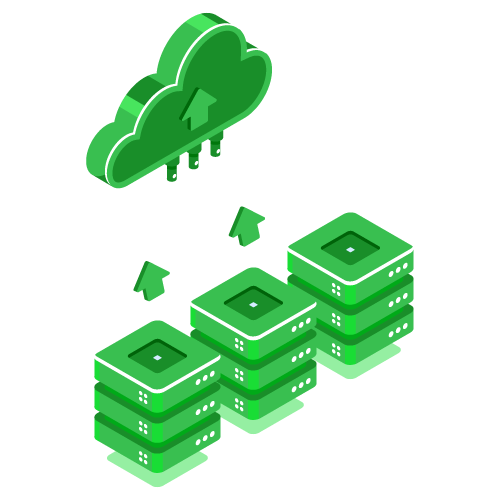 Highly Scalable Server with PREMA Architecture
HP DL980 G7 Server is designed with PREMA architecture to deliver improved resiliency and scalability. It is powered by a node controller design and a resilient system fabric that helps to reduce restrictions and improve throughput. It strengthens progress as well as enhances reliability that is not available in previous models.
Can Support up to 8 Intel Xeon Processors
The DL980 server with x86 system architecture supports up to eight 10-core Intel Xeon Processors. Each processor kit contains four processors in the upper and lower drawers, respectively, which run on Intel's Xeon E7 family and 7500 series processors. It is built to balance extreme performance and scalability, and increase application uptime.
Supports Different Operating Systems and Virtualization
The HP DL980 G7 server is an ideal choice for complex IT and enterprise needs. It is compatible with a wide range of OSs – Windows, Linux, Citrix XenServer, VMware, and VM-based applications in hybrid and multi-cloud environments. Through people, processes, and technology, it can reduce complexity while also accelerating digital transformation and innovation.
High Storage Density
The HP Proliant DL980 G7 server is designed to support 8 SSD SAS or 8 SFF SAS drives, providing an optimal 7.2 TB of internal storage. Such dense storage capacity is adequate for high data demands and storage-intensive applications. It has integrated HP Smart Array P410i controller for better storage management and performance.
Excellent Memory Capacity with 128 DIMM Slots
The ProLiant DL980 server system supports 128 DDR3 DIMM slots to expand the memory capacity up to 4TB and comes with advanced memory protection features like error checking and correcting and mirrored memory. It enhances system reliability by reducing memory error failure by a factor of 10x using Double Device Data Correction (DDDC).
Power and Remote Server Management Capabilities
The server's integrated iLO 3 remote server management port is intended to be 8x faster than previous versions. It reduces energy and power costs by computing consumption accurately and allows complete remote control from anywhere. The HP insight control software helps servers quickly and allows the administration to manage power usage according to workloads.