Description
Do you need a server with large processing power and huge memory footprints? Are you looking forward to an adequate server for running dedicated applications? OR need a server to handle Virtualization workloads efficiently? Then the HPE ProLiant Microserver Gen10 Plus, which comes with the support of Intel Xeon processors, 4TB scalable storage, 16GB internal memory, is the perfect solution for your requirement. Buy your server from Cyberwala and customize the HPE ProLiant Microserver Gen10 Plus as per your business requirements. Get this server at a discounted price with other incredible services such as tech support, remote installation, quick delivery regardless of the location, and warranty coverage.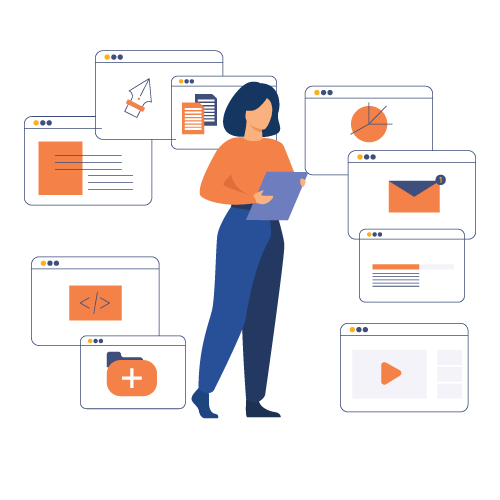 Good Choice for Small Businesses & Home Offices
If you need an optimal server for your home office or small business, count on Microserver Gen10 Plus. Its flexible design, world-class processing power, and superior performance make it suitable for SMBs. Engineered with Intel Xeon processors, spacious storage, and generous memory capacity, address demanding business workloads smoothly.
Designed for Building On-Premise & Hybrid Cloud
This brilliantly engineered server is capable of offering hybrid cloud solutions to SMBs. With HPE ProLiant Microserver Gen10 Plus, grab efficacious enterprise management, exemplary network performance with negligible monitoring requirements. MAximize the bandwidth and get immense data security at an affordable cost.
Compatible with Intel Xeon E and Pentium CPUs
The high-end applications might be daunting and require an ultra-fast processor to handle the workload without delays. With the support of Intel Xeon E-2224 Quad-Core processors, HPE ProLiant Microserver Gen10 Plus offers a 4.6GHZ of turbo boost. Access, higher performance, maximum uptime, great throughput, and productivity.
High Performance with Faster DDR4 Memory
Do you need fast data processing with high-performance DDR4 memory support? Then choose HPE ProLiant Microserver Gen10 Plus to process enormous databases and handle complex virtualization workloads with ease. With 16GB unbuffered memory and 2666 MHz memory speed, perform read-write operations in minimal time.
Easy Remote Management with iLO
Are you looking for a classic server with inbuilt remote management capabilities? Manage your HPE ProLiant Microserver Gen10 Plus regardless of the location with iLO advanced HPE infoSight, HPE Insight Cluster Management Utility, and Advanced Premium Security edition. Get enhanced remote management at an affordable price without compromise.
Large Internal Storage with Raid Options
The HPE ProLiant Microserver Gen10 Plus comes up with enormous internal storage of 4TB with 3.5" SATA hard drives. Availability of multiple Raid controllers reduced the worry of data loss with better data security. HPE Smart Drive advanced technology ensures improved data storage.