Description
Are you searching for a server that features enterprise-class capabilities and high scalability? If yes, choose HPE ProLiant DL380p Gen8 Server, which suits the SMB market due to its enhanced configuration flexibility. You can get this HP server from Cyberwala at an affordable price. HP DL380p Gen8 delivers improved performance and meets the data center requirements. Its chassis can support dual-core Intel processors, hot-plug drive bays, and advanced memory modules to process compute-intensive and data storage applications. You can monitor the server's health and performance with HPE's remote management facilities. Our additional benefits include a 1-year warranty, free technical assistance 24/7, and free delivery services to various destinations in India including Hyderabad, Mumbai, Delhi, Pune, etc.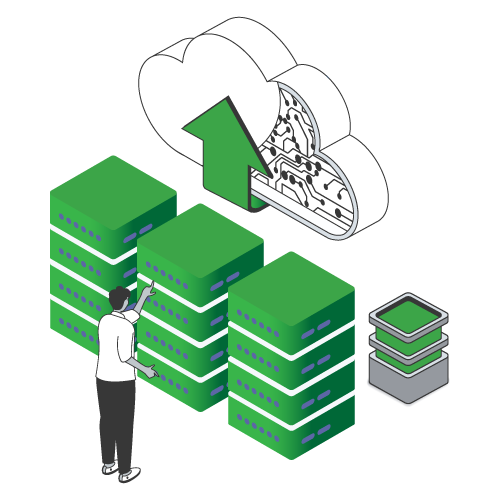 High-Performance Server for Modern Data Centers
HP DL380p Gen8 is a data-center standard server that has a two-socket rackable configuration with a 2U form factor. The server can be adaptable in SMBs and data centers and provide excellent performance and reliability. It gives the flexibility to upgrade the network connectivity without making use of PCIe slots.
Two Sockets For Intel Xeon Processors
HPE DL380p server supports up to two Intel Xeon CPUs from the E5-2600 or E5-2600 v2 series. With up to 6 cores per processor, it can provide increased performance for data-intensive workloads. These processors support four memory channels and have built-in power capabilities to enhance energy efficiency and secure the business data of your data center.
Supports Multiple Hot-plug Drives for High Capacity
HPE ProLiant DL380p server includes different hot-plug drive bays, such as 12 LFF, 8 LFF, 25 SFF, 16 SFF, or 8 SFF configurations. It can have a maximum storage capacity of up to 270TB for 25 SFF drives and 288TB for 12 LFF drives, suitable for complex and heavy data-intensive applications.
Memory Scalability with 24 DIMM Slots
This ProLiant Gen8 server delivers high-end performance and greater bandwidth with the support of 24 DIMMs including unbuffered (UDIMM), load-reduced (LRDIMM), and registered (RDIMM) memory modules. With the LRDIMM, the server has a maximum memory of 768GB with memory speeds of up to 1066MHz.
Features ioDrive2 IO Accelerator (3TB)
HPE DL380p Gen8 server supports PCIe ioDrive2 accelerator that assures higher read and writes data rates with improved application performance. It has a capacity of 3TB that accelerates the performance for IO-bound workloads like big data, virtualization, and online transaction processing while achieving significant energy cost savings.
Advanced Remote Server Management
The server features comprehensive integrated remote server management abilities with iLO (Integrated Lights Out) 4.0 technology. This advanced management tool allows updating the server infrastructure with security by reducing the deployment time, even remotely. Automation brings the flexibility to get proactive health monitoring and alerting systems with firmware configuration and maintenance.