Description
Do you need a stable and highly secure enterprise-level server on a low budget? Are you looking for a server perfectly fit for remote and branch offices? Then, you must count on HPE ProLiant MicroServer Gen10 Server. Acquire this powerful server within the required configuration at genuine prices from Cyberwala.Exclusive features, including a high performance with the support of AMD processors, better security, reliability, scalability, make it ideal for accommodating as per changing business requirements. It is designed considering the day-to-day requirements of remote offices with cloud solutions. Buy this server today and grab other fascinating services such as free demonstration, installation support, assured manufacturer warranty, in addition to safe delivery.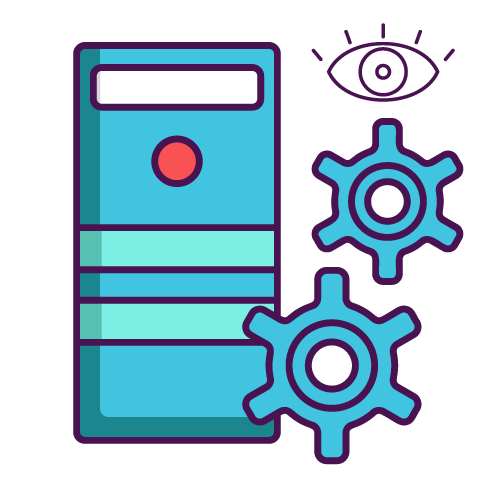 Designed for Small, Remote & Branch Offices
Are you searching for a server capable of handling workloads and excellent performance at a modest cost? With the availability of iLO, HP systems insight manager, smart array controller, and power switch security, HPE MicroServer is highly suitable for SMEs and branch offices.
Supports Powerful Multi-Core AMD Processors
If you need a server with ultra-fast processing power, get HPE ProLiant MicroServer Gen10 Server. With a choice of six quad and dual-core processors, it offers great performance for virtualization workloads, increased productivity, and throughput. Run multiple virtual machines, complex applications with ease.
Anytime Expandable DDR4 Memory
Do you think the memory requirements may change in the upcoming time, and you will need to upgrade to it? There is no need to worry because, with HPE ProLiant MicroServer Gen10 Server, you get expandable DDR4 memory up to 32GB. The chosen processor speeds up the memory upto 2400MTs.
Suitable for Retail Outlets & Small Banks
The HPE ProLiant MicroServer Gen10 is highly compatible for handling abundant data of retail outlets and small banks. With effortless data access, it supports 32GB memory and upto 16TB of storage. With multiple AMD processors, it provides enhanced processing power.
Simplified Management with iLO
HPE ProLiant MicroServer Gen10 Server is implanted with iLO management technology. With the presence of Integrated Lights-Out, the MicroServer Gen10 server offers simplified management facilities. Get the power to handle the server, perform secure configuration, 24/7monitoring, simplified setup, detailed server status, and other management capabilities.
Scalable Storage with Multiple RAID Options
The HPE ProLiant MicroServer Gen10 Server provides scalable storage upto 16TB. With the support of multiple RAID controllers, get safeguard data, striping, data redundancy, and mirroring capabilities. Easily store immense data at multiple locations on disks and run multiple operations without lags with improved drive performance.