Description
Do you want a server that can manage the growing volume of data for your organization while maintaining high performance? The IBM x3200 M3 tower server brings high reliability, security, and efficiency with it? It supports different powerful processors from Intel and gives a superb performance. This server also has a large memory configuration and storage capacity. The IBM Systems Director Active Energy Manager helps to monitor energy consumption and usage and the highly efficient power supplies help in reducing the overall power costs. This server system is encased in a 5U rack. It is ideal for various types of businesses and industries, namely, SMBs, banking, retail, large-scale enterprises, and insurance companies who want scalability, high-end execution, and reliable features at a very reasonable price.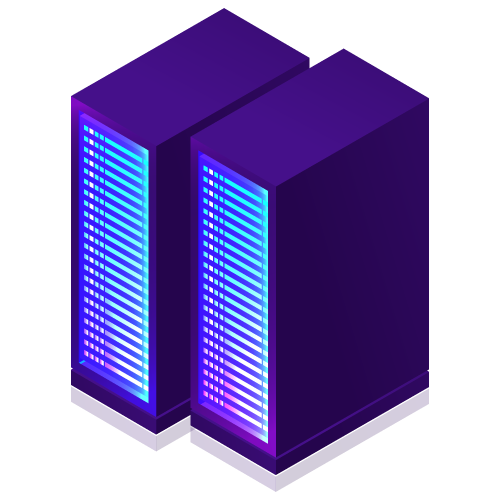 Single-socket High Performing Tower Server
A single socket in a server means that the server can only hold up to 1 processor at a time but IBM System x3200 M3 Server offers upgraded elements and execution to assist you with foreground security, setup adaptability, accessibility, and unwavering quality which is conveyed at an affordable cost in a single-socket server.
Designed to meet a variety of business needs
This tower server is engineered to fulfil a variety of business objectives while also allowing you to adapt to the evolving company needs, and distributed applications to frontend workload. It helps in providing the processing power that you require to keep up with your growing business demands.
Supports Advanced Intel Xeon Processors
IBM System x3200 M3 tower server can accommodate one processor. It can accommodate one dual-core processor from Intel Pentium G6950(up to 2.8 GHz), one quad-core processor from Intel Xeon 3400 series processor(up to 3.06GHz), or one dual-core processor from Intel Core i3 series(up to 3.2GHz).
Vast Memory and Disk Storage Capacity
The IBM System x3200 M3 server has up to six DDR3 UDIMM Or RDIMM slots depending on the processor. It can have 32GB as max memory. It can have a maximum of 7.2TB internal storage with four 3.5-inch bays for SATA/SAS drives and eight 2.5" bays for SAS drives.
Effective Power Management for Reduced Costs
The System x3200 M3 server delivers advanced power management features with real-time energy monitoring and reporting and saves on power costs. It comes with a voltage-sensing 400 W power supply that has the auto-restart option, supports multiple configurations, and reduces intervention by the operator after the power goes off temporarily.
Built-in Security and Easy Manageability
The IBM System x3200 M3 server has many built-in security features with which it can perform predictive failure analysis, monitor the server availability and trigger the IBM Systems Director alerts. A mechanical lock is provided which allows locking the system to prevent unauthorized personnel access to servers' internal components.