Description
Are you looking for a suitable server for a home office with great support for virtualized environments? Or a rack server with large memory and scalable storage? For any such requirement, Cyberwala's Dell R420 Rack Server is the perfect choice.
Powered with Intel Xeon E5-2400 Processor, it offers a Huge memory of 384GB. Run multiple applications with ease with massive storage and dual multi-core CPUs. Not only this, when you decide to purchase the R420 server from Cyberwala, you get a one-year replacement warranty. You are just a call away when it comes to fixing any sort of hardware issues. Get a quality server within three business days at a modest cost.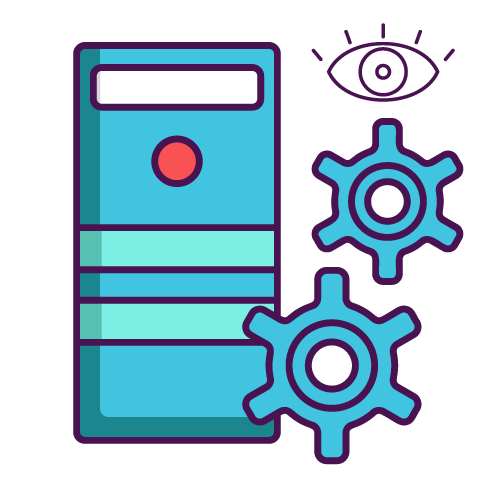 Good Choice Small & Home Offices
Ideal for Data Center Applications
In search of a server for running data center applications with ease? The Dell PowerEdge R420 Server easily handles complex database management applications. With more storage, it is capable of handling a wide range of intense workloads.
Recommended for Virtualized Environments
If you search for a satisfactory server for the virtualization needs, the Dell R420 server is a one-point solution. It offers enormous processing power and hyper redundancy for executing multiple complex applications. With dell R420, get easy deployment and high security with access authentication feature.
Supports Dual Multi-Core CPUs
Precisely designed with dual Intel Xeon processors, Dell PowerEdge R420 supports up to 8 cores/ processor that is 16 cores at max. Now smoothly run 32 virtual machines and get maximum throughput and massive processing power. Avail of best uptime at reasonable prices.
Large Storage & Advanced Management Options
Are you looking for a rack server that can offer enough storage space? Count on the R420 with tremendous storage support of 16TB and access and store data in minimal. The presence of iDRAC7 with Lifecycle Controller and iDRAC7 express makes the management part easier.
Scale Up Memory as Per Requirement
If you are looking for a server that can be configured as per changing business requirements, rely on Dell R420. It offers 384GB of memory and operates effectively at a lower voltage. With an ideal data transfer rate of 12.8 GB/second, grab enhanced memory performance.