Description
Looking for a resilient and reliable server to extensively support your high-performance computing needs? HP ProLiant DL580 Gen9 server can handle consolidation, virtualization, and heavy computing with performance-enhancing features. This is a 4 socket server with DDR4 Smartmemory that enhances many server functions. With improved consolidation through scalable memory and I/O options, it provides better uptime with its error recovery technology, fault resilience, and increased computing backed by GPUs and processors. This Gen9 server has advanced In-built management features to ease the administrative tasks. It has proven to be a cost-efficient server due to reduced power and cooling costs. This server is now available at Cyberwala at very low prices and multiple additional benefits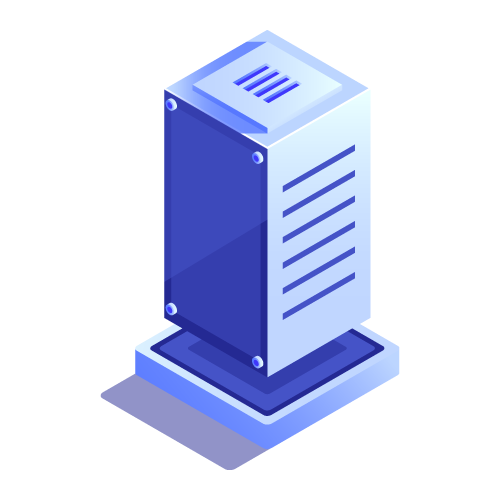 Delivers 4-socket Performance in a 4U Chassis
HP DL580 Gen9 server comes in a 4U form factor and has four sockets for processors, offering high processing power, performance and reliability. DL580 Gen 9 is compatible with Xeon E7 4800 and 8800 v4 and v3 processors from Intel. Each processor can support up to 24 cores.
Accelerated Performance for Data-intensive Workload
The server delivers uninterrupted performance for data-intensive workloads like market analysis, database management, machine learning, and others. Impressive CPU speed and Intel chipset supporting four-socket configuration provide faster data transfer speeds. This is a high-density server with largely extensible storage and memory, NVIDIA graphics card, and network expandability to enhance server performance.
Nine Expansion Slots for Better IO Bandwidth
Connect additional devices, storage controllers, NICs, or any other devices to ease your workload. HP DL580 server has 9 PCIe expansion slots in total. It supports 25GB Ethernet and can be scaled to 100GB with additional cards. For increased bandwidth and multiple expansion options, DL580 is perfect.
Increased Storage Capacity, Support for NVMe Drives
HPE DL580 Gen9 server is compatible with various hotplug drives including SFF SAS, SATA, and SSDs. The internal storage can reach up to 34.8TB. DL580 Gen9 also supports 5 NVMe PCIe drives that can extend storage by another 8TB. This server is capable of keeping in tow your future needs.
Highly Scalable Memory with to 96 DIMM Slots
With HP SmartMemory, keep adding the memory capacity as you grow. With each processor supporting 24 DIMM slots, it can be scaled to 96 slots in total with four processors. The maximum memory can be stretched to 12TB when scaled with 12GB memory in 96 DIMM slots.
On-system Management Feature
HPE DL580 server simplifies and automates server, storage, and networking management through embedded features that include OneView for management, HPE iLO that allows remote access, and iLO mobile application to connect to mobiles. There is SmartUpdate for firewall and drive updates. Other options like UEFI and Intelligent Provisioning are also available.