Description
In this digital age, organizations need efficient and reliable servers for employees who work remotely. The HP ProLiant DL80 Gen9 server is a solution to meet all your enterprise requirements, no matter what size. Apart from IT workloads, this server is specially designed for cost-conscious data centers and service providers. Powered by the Intel Xeon Processors, its available features are enough to run storage-intensive applications. With the support of eight DIMM slots for DDR4 SmartMemory, it can meet all essential business needs. It also enables your system to perform fast and minimizes the chances of any blockages. Shop this HP ProLiant DL80 server with Cyberwala at a low price and enjoy the benefit of a 3-year warranty.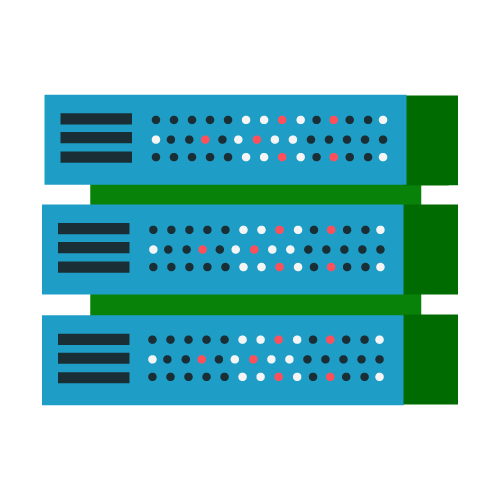 Affordable, Scalable 2U Rack Server for SMBs
The HP ProLiant DL80 Gen9 comes in a 2U form factor powered by dual processors. It is a perfect server for small-sized businesses and offers a good amount of storage capacity, networking, manageability, and scalability. This server with ample storage has become the best choice for storage-focused businesses at a very affordable price.
Support for Two Intel Xeon Multi-core CPUs
The supports up to two processors from the Intel Xeon E5-2600 v3& v4 series, offering high performance and efficiency. It supports 4 memory channels per processor with 2.5 MB cache and up to 14 coresfor excellent processing. Power supplies are available in an optimized set of configurations with a 550W to 900W PSU.
High-capacity Storage for Storage-intensive Applications
As the HP DL80 is a rack server system, it is a perfect fit for storage-intensive workloads. Offering options of either 8 or 12 LFF drive bays, it will provide a significantly great capacity of 96TB for storage. It is also a sustainable option for IT framework applications.
Expansion Capabilities Through PCIe Slots and Risers
This server comes with options for expandability in the form of up to seven PCIe riser slots and an optional riser for GPU. These slots can easily install and support other resources such as GPUs, NICs, and storage controllers. It provides great flexibility and speed, with a user-friendly UI and simple storage management.
System and Remote Power Management with iLO
Like other HP ProLiant rack servers, the DL80 also offers an iLO management solution, which helps to monitor your server, even remotely. Power redundancy is controlled securely and remotely with the power management tools, which reduce the power consumption, making the server preferable for small and mid-sized businesses.
24/7 Technical Support from Cyberwala
You can shop the beneficial HP DL80 server for storage online with Cyberwala. We have the best technically-skilled team that possesses years of experience and holds remarkable knowledge in the IT industry. Our dedicated team works round-the-clock and is available 24/7 to serve you with the best possible service.