Description
Are you looking for a  high-quality server that can handle your workload and security requirements? Do you want a cost-effective server with a 99.9% uptime guarantee? The Inspur tower servers have a revolutionary architecture and a robust processor performance to cater to all your server requirements .
The Inspur tower servers offer strong processing capabilities, complete flash memory setup, and memory bottleneck elimination. These servers use powerful Intel Xeon processors and deliver balanced performance, exceptional reliability and availability.
Density, performance, effectiveness, and scalability are all taken into account while designing the Inspur Tower Servers. As a result, they are always an ideal choice for setting up data centers. Inspur Tower Servers come in a number of types and configurations to meet a wide range of CPU cores and specific requirements. Cyberwala offers the best price for Inspur Tower Servers in the market.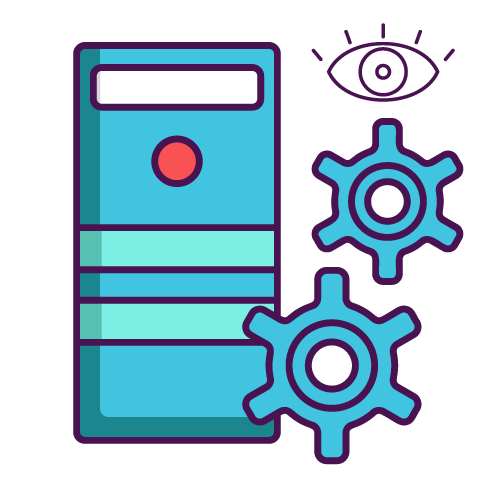 Next-Generation Servers for Complex Workloads
The efficient and power-packed Inspur tower servers support your daily business operations as well as the information workloads Such as AI, machine learning, cloud computing, big data, and edge computing. They empower emerging sectors such as streaming video, social networking, and e-commerce to make the most out of the digital economy.
Suitable for Small to Large-Sized Businesses
The Inspur tower servers are designed to meet the needs of SMBs and subsidiaries. These servers ensure stable operations, thanks to their cutting-edge designs and high-quality components. These towers are easy to set up, produce low noise, and are suitable for offices. They can be optimized for both small and large-sized businesses.
Enhanced Performance with Improved Security
Inspur tower servers come in various configurations to accommodate a wide range of processing and application needs. They support Intel Xeon, Intel Pentium, and Intel Core processors. Inspur tower servers are built to offer you the greatest security against different cyber malware and viruses.
High availability & All-around Scalability Guaranteed
Inside Inspur tower servers' chassis, space is reserved for redundancy and expansion of hard drives and power supplies. These servers are highly available and durable, and can be easily scaled up according to your organization's needs. They are capable of meeting the needs of most of the server applications.
Multiple Models Available in Stock
Cyberwala offers multiple models of the high-end Inspur tower servers. We assure that these servers are of impeccable quality and come at affordable prices. With all models of Inspur tower servers in stock, Cyberwala is a great choice to buy your next server.
Upgrade Configuration at Anytime
Technology keeps evolving with changing times. With Cyberwala, upgrading is hassle-free. We provide you with Inspur tower servers that you can upgrade and scale up anytime according to your organization's growing needs.