Description
The Dell PowerEdge T440 Tower Server is the best entry-level system for small-mid-sized businesses because of its high performance, high capacity, and a range of I/O of options. Though this server is built specifically for remote and branch offices, it also has the scope to fit into the data center environments. The Dell T440 server has a huge expandable capability that can grow with your business needs. Buy this powerful-tower server for the best affordable price that is available at our website-Cyberwala with 3 years warranty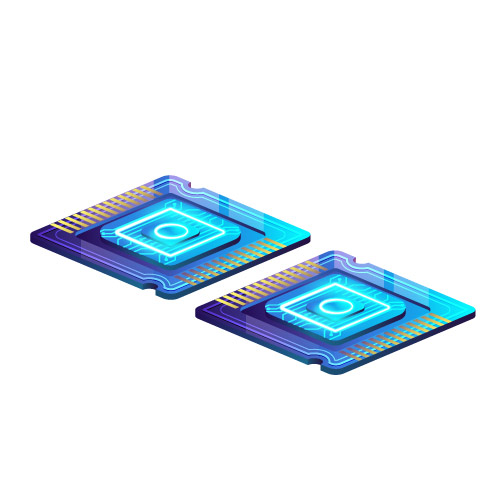 Protect Your IT Investment
Investing in this future-proof performance server that is loaded with many security features, and system management tools and has got great storage options, huge memory capacity and is mainly compatible with Intel Xeon scalable processors will etch you with many IT benefits. Payless and gain more by investing in Dell T440 server from Cyberwala.
Storage Scalability Options Available
The Dell PowerEdge T440 Tower Server has various storage scalable options. It has 2 chassis that support 4 and 8 3.5 inches SAS/SATA HHDs and SSDs of up to 80TB storage. The users can also install 2.5-inch drives in 3.5-inch drives using an optional 2.5-inch drive adapter. You can install a PCIe M.2 storage device too. Another option is also featured, where up to 16x 2.5-inch drive bays and 61TB of storage capacity are available.
Dual Sockets for Intel Scalable Processors
The Gen14 T440 server platform supports up to two Intel Xeon scalable processors of up to 14 cores per processor. With these compatible Xeon scalable processors, this server can deliver faster performance with the support of huge memory capacity and enhanced security features.
High-Performance Oriented Server
The R620 server supports the Intel Xeon E5-2600 series of processors and it has 2 sockets being available. The maximum capacity of the server is to handle 8 cores per CPU and with dual CPU power, you can run multiple processes using the power of 16 cores. This helps you enhance performance and have a smooth work transition.
Special Support for Graphic Based Workload
The Dell PowerEdge T440 Tower Server features a high adaptability nature, along with future-proof performance, high memory capacity and a wide range of I/O options that are all suitable for your business workloads. This Dell server comes with 16 DDR4 DIMM slots that support RDIMM and LRDIMM memory modules and supports up to a maximum of 1TB of memory.
Server Systems management Simplified
Dell T440 tower supports 1x NVIDIA NVS 310 and 1x NVIDIA Quadro P4000 GPUs which makes it perfect for businesses with graphics-intensive workloads. The NVIDIA NVS 310 offers great flexibility, scalability, and compatibility that gives you the best existing display infrastructure. The P4000 enables to creation of large and complex designs, rendering realistic images and creating VR experiences.
Upgrade the Server as Required
To meet your growing business requirements, you need to upgrade your server to enhance performance and system efficiency. The Dell T440 server has the flexibility to expand and adapt to the changing business requirement. Upgrade your server whenever needed, and we at Cyberwala will provide full support in the upgradation process.
Get Pre-Sales Support
We have an efficient sales team who are ready to provide pre-sales support on demand. You can contact our sales department to get complete guidance and support to purchase the right server configuration that is suitable for your business under your IT budget
Instant Shipping Anywhere in India
We deliver your Dell PowerEdge T440 Tower Server to any location across India, to the cities like Hyderabad, Chennai, Bangalore, Mumbai, Delhi, etc. As soon as the order is confirmed, it takes a minimum of 2-3 business days to deliver the server right at your doorstep. In case of emergencies, we provide instant shipping depending on the availability.
24/7 Qualified Support Team
We at Cyberwala provide 24/7 support. We have a qualified, trained and certified support team who will be available through live chat, phone call or emails. You can contact us for support through these means of communication. For any issue related to the server, our support team will provide prominent support without any hassle. We offer solutions to issues like server installation, firewall installation, security issues, processors, etc.
Perfect 3 years Warranty
The Dell T440 tower server comes with 3 years warranty. You get the server parts replacement in case of failures under the warranty period. You can claim for the warranty service by informing us about the issue that has been occurred. We provide an immediate action or replacement as soon as it is brought to our notice.