Description
The Dell PowerEdge M620 Blade Server is an exceptional feature-rich blade server that is specially designed to handle heavy workloads of data centers. It's a mix of high density and low power consumption, intended to improve the performance of a variety of applications. This PowerEdge server is a blend of scalability and efficiency and offers next-generation features enabling high computational density and powerful processing in a small form factor. IT managers can manage the server more efficiently with the OpenManage System, which includes embedded management tools like iDRAC7 and Lifecycle Controller. IT resources can be more cost-effective and well-maintained using this server. Get your M620 server at Cyberwala today and achieve excellent performance for your business.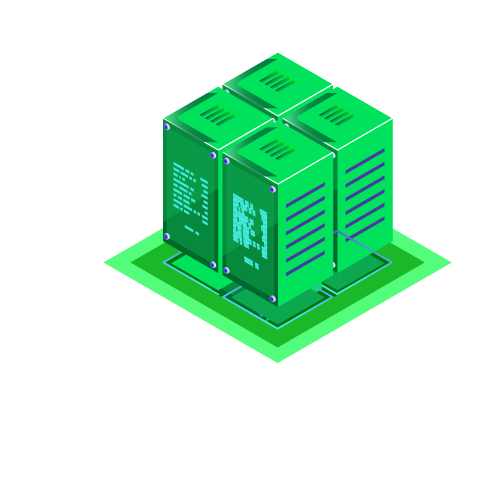 Hyper-dense Server for Challenging Workloads
The PowerEdge M620 Server is designed for the hyper-dense environments. It gives you outstanding results in a compact design that is beneficial for space-constrained organizations. This is the best option for management solutions and energy-efficient technologies, and workloads which require a dense computing environment such as databases and virtualization.
Scalability and Advanced Capabilities for Data Centers
The DELL M620 is ideal for handling the demanding applications and workloads of a data center as it incorporates an appropriate blend of features and performance scalability. It features the unique Select Network Adapter from Dell with flexible embedded NIC technology, offering high computational density in both small and large data center environments.
Powerful Processing with Intel Xeon Processors
If you are working with high-performance computing (HPC) or other challenging applications, the server supports Intel Xeon Processors E5-2600 and E5-2600v2 product families, with up to 12 cores per processor and a cache memory of 2.5 MB for each core. These powerful processors improve the performance of all computational activities.
Excellent Memory for Virtualization Demands
Designed for virtualization environments, the server can take up different memory configurations in the 24 DIMM slots to provide maximum memory of up to 768GB at 1866 MT/s. With the processor family Xeon E5-2600 v2, the memory can go up to 1.5 TB, ensuring the crucial virtual tasks are carried out efficiently.
Better Operations With Embedded Management Features
System management with the Dell OpenManage and iDRAC7 with Lifecycle Controller is easy. These embedded management capabilities help IT, administrators, to manage servers in virtual, physical, and remote environments. OpenManage makes it simple to deploy, update, monitor, and maintain the M620 blade server.
Compatible with M1000e's Chassis Management Controller
With the Dell M620, the capabilities of the Chassis Management Controller from Dell can be accessed via the M1000e enclosure. It allows handling of the blades in M-series, singly or in many chassis, at one or several geographic regions effectively. It uses the redundant network infrastructure, power, and cooling of the enclosure.