Description
Have you been looking for a blade server to address the rapidly growing demands of your business or data center? Do you need power efficient servers that can help you cut down your energy costs significantly? The Dell PowerEdge M610 blade server offers an improved level of efficiency for your data center. It comes in the Dell M1000e enclosure that helps in enhancing the server's cooling and power efficiency. Two strong Intel Xeon processors can be set up in this server, making it suitable for high virtualization applications. This blade server also offers great storage solutions that can cater to your large data storage requirements. A variety of integrated system management features aid you in boosting the productivity of your operations.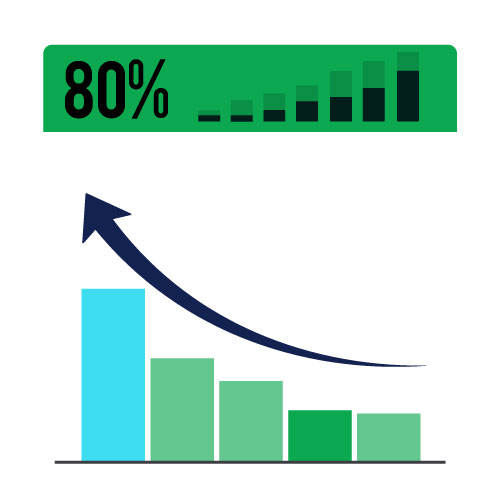 Scalability and Performance for Various Applications
If you need a highly scalable blade server that can offer outstanding performance across a variety of workloads and applications then the Dell M610 blade server can be the solution for you. This server is ideal for virtualization operations and database applications for all sorts of businesses.
Supports Dell M1000e Enclosure
This server has been designed for the Dell M1000e enclosure and can be one of the building blocks within its server network. Several half-height and full-height server blades can be inserted into the M1000e enclosure. This chassis's intelligent design offers great flexibility for all the installed servers and components.
Impressive Processing with Two Intel Xeon Processors
Dell PowerEdge M610 blade server features Intel 5520 chipset and it can support a maximum of two Intel Xeon 5500 and 5600 series processors. Dual, quad or six core processor configurations can be installed on this system. Intel Turbo Boost technology aids in improving processing performance during peak usage.
Great Storage Options and RAID Support
You get two 2.5 inch drive bays where SAS or SATA solid-state hot-swappable drives can be installed and can provide a maximum storage of 1.8 TB. Dell PERC H200 Modular (6 Gb/s) and Dell PERC H700 Modular (6 Gb/s) RAID controllers are supported on this system.
Reduces Expenses with Energy Efficiency and Flexibility
The Dell M1000e blade enclosure boasts an optimized air flow structure, extremely efficient power supplies and dynamic power efficient fan that keeps your system cool during intense operations and utilizes minimal power. Dell M610 blade server keeps your energy expenses down and offers highly flexible and efficient day to day functioning.
Integrated Systems Management Features
Dell iDRAC with LifeCycle controller and Dell OpenManage offers various tools through which you can remotely monitor, deploy, manage and update the server. These management features assist the administrators in enhancing the server's productivity. Chassis Management Controller allows you to manage all the blade servers at the enclosure level using a browser interface.