Description
If you are searching for a multipurpose rack server that can offer a brilliant balance of storage, internal memory, high performance, reasonable price, and virtualization? Avail all of it at a single point with our best quality Dell PowerEdge R510 Rack Server. With this server, access to a multipurpose core application server is precisely developed considering the energy optimization technology.Apart from the lowest price, with Cyberwala, you get free and on-time delivery with three business days, pre-sales support, tech support, and huge discounts, especially bulk orders. Being small and noiseless, it is a perfect fit for small offices. With magnificent processing power, you get maximum throughput and great uptime.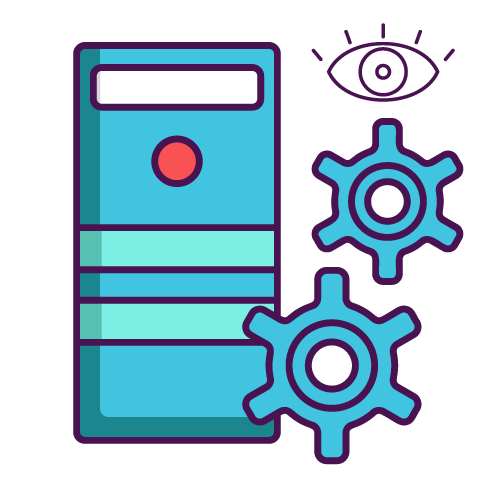 Suitable for Dynamic Rendering & Graphics
Built with modular design, the Dell R510 Server allows you to run applications and software interfaces independently. Also, run the complex application with ease without thinking about the workloads. It is highly suitable for dynamic rendering and graphics-based tasks.
Ideal for Virtualization & Database Applications
The Dell PowerEdge R510 Server is said to be the supreme server, especially for virtualized environments. The key reason behind this is hyper redundancy. With the support of dual SD card controllers, it offers elementary boot SD media during failure.
Huge Processing Power with Intel Xeon CPUs
If you are looking for a server with huge processing power, rely on the PowerEdge R510 server. With superior level performance, it supports six-core Intel Xeon processors of the 5500 and 5600 series. It offers ultra-fast processing power, great power efficiency, quality outputs, and exceptional security.
Large Internal Storage & Expandable RAM
When it comes to the superior server with huge storage and expandable memory, always count on the R510 rack server. The support of 12 (3.5") SAS/SATA/ SSD Drives offers reliable data management. Store and access data with ease with up to 12TB–37.8TB internal storage.
Best Option for Space Constrained Offices
Are you looking for a server that can easily fit into your small office or home office? Then R510 server is all you need. With high-performance capability and extraordinary features, it will fit within the corner.