Description
Are you looking for a steady-state server highly compatible with small and home offices? Or a server with great reliable processor power to handle demanding workloads? Regardless of the requirement is, count on the Dell PowerEdge T30 server for the best possible functionality. Get assured services in addition to the ability to consolidate data from multiple devices with the Dell PowerEdge T30 Mini Tower Server. Its compact design makes the installation part easy. The Dell T30 server is optimal, especially if you are looking for a noiseless server for enhanced convenience.
Dell T30 server offers an array of exceptional features such as huge storage capacity, high data transfer rates, powerful CPU to run complex applications with ease, massive DDR4 memory with distinct file-sharing functionalities. Get your Dell PowerEdge T30 server from Cyberwala and avail yourself of additional benefits such as assured warranty, tech support, installation support, and quick delivery. Get your certified server delivered within two to three business days regardless of the location.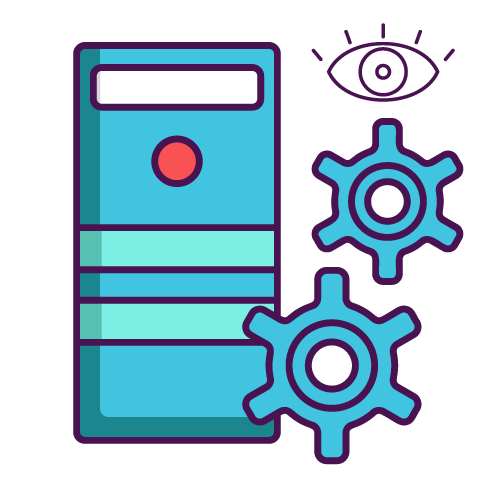 Designed for Small & Home Offices
Flawlessly designed with Intel Xeon processor E3-1225 v5, the Dell T30 mini-tower server easily fits within a bit of space. With a T30 server, unlock state-of-the-art performance, get massive storage, high-end memory capacity at an affordable price. Its unique design makes it optimal for small offices and enterprises. With a high capacity for handling demanding workloads, it provides faster clock speeds and better productivity.
Good Storage & Faster Data Transfers
If you are looking forward to a server that can offer flexible storage in addition to enhanced data transfer rates, count on Dell PowerEdge T30. With massive storage of up to six SATA HDDs drives, it is a highly versatile and robust server. Either mount 2 x 2.5" SATA HDD for expansion or an optional controller card as per the varying needs.
Powerful CPU To Run Applications Quickly
In search of a robust CPU with immense processing power? The Dell T30 Server supports multiple CPU models, including Intel Xeon processor E3-1225 v5 or Intel Pentium G4400. Accommodated with one of the mentioned processors, get accelerated performance for complex applications. With increased functionality and processing speed, unlock running multiple applications without delays.
Supports Maximum 64GB DDR4 Memory
Are you looking for an ace server with ECC memory? Then pin your hope on the Dell T30 Tower server supporting 1 x 8GB RAM DDR4 2133MT/s and expandable memory up to 64 GB memory. With the support of ECC memory, no need for multiple location data storage. With one point data storage, get increased convenience in addition to enhanced data security.
Consolidates data From Multiple Devices
This mini-tower server is precisely designed to deliver well-organized and stress-less operations. With the Dell T30 server, access and blend data from multiple devices seamlessly. It offers substantial storage capacity, making the task of consolidating data from various devices much more manageable and effective with increased productivity. Grab improved accessibility to data and simplified processing for high-end and complex applications.