Description
Are you searching for a compact and cost-effective rack server that can run your day-to-day IT operations smoothly and efficiently? The HP ProLiant Dl160 Gen9 Server offers the perfect solution for businesses on a limited data center space and IT budget. SMBs and digital service providers can readily deploy this server for their IT applications. It offers various high-speed storage solutions that allow you to store your data securely. It features robust processors from the Intel Xeon series and also comes with fast and high-capacity memory configurations. Cloud services and big data operations can be performed by this server easily.
Cyberwala, one of the leading online stores, offers this high-quality server with free shipping at an incredible price.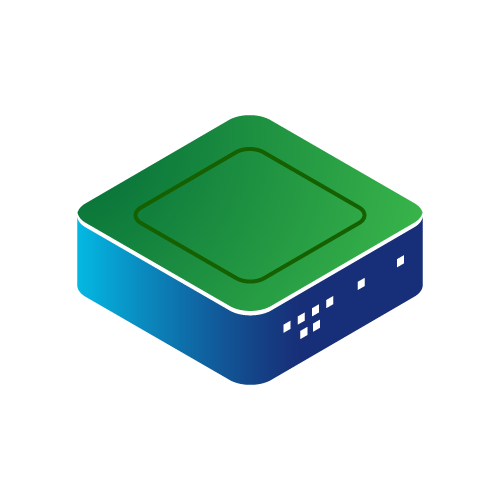 Compact 1U Rack Server for Space-efficiency
The HP DL160 Gen9 Server is a highly dense 2P rack server that comes in a 1U form factor. Its compact design allows businesses with minimal or limited space in their data center to set up this server, thereby offering unmatched space efficiency.
Supports up to Two Intel Xeon CPUs
With support for up to two powerful Intel Xeon E5-2600 v4/v3 series processors, the HP ProLiant DL160 Gen9 Server delivers outstanding performance for various critical enterprise workloads. This server can support the 4-core to 18-core processor configurations and deliver increased efficiency and performance.
Caters to Needs of SMBs and Service Providers
Small and medium-sized businesses (SMBs) generally have tight IT budgets but require high-performing servers to perform their daily business operations. The HP Dl160 Server provides an affordable solution to this problem that many SMBs and service providers face. It offers the required resources and computational power for its IT applications.
Can Handle Different Kinds of Deployments
If you require a server that can manage various kinds of deployments then HP DL160 Gen9 Server is the server you are looking for. It can serve as a general-purpose server or add to the strong IT foundation, and can also handle different types of cloud and Big Data applications in a distributed computing environment.
Multiple DIMM Slots for DDR4 Memory
The HP DL160 Server features up to 16 DDR4 DIMM slots that can support both LRDIMM and RDIMM memory modules. With a full set of 64GB LRDIMM and 32GB RDIMM, it can have a maximum memory capacity of 1TB and 512GB respectively. RDIMMs can offer a high speed of 2133MHz.
High-speed Storage Options
This system offers high-speed storage solutions and keeps up with your growing data storage demands. It has eight 2.5" SFF drive bays and four 3.5" drive bays where administrators can install SSDs and HDDs. With an integrated RAID controller, it can offer even faster storage performance with better security.