Description
Do you want a server that has high availability, reliability, and efficient performance tools at a reasonable price? CyberWala offers you a reliable HP ProLiant DL180 Gen9 Server that suits both small and large organizations. The 2U rack server supporting the latest technology is the supreme choice for running new IT applications which require a balanced amount of computing and storage. It utilizes a multi-core processor, which offers plenty of memory. With the right blend of storage capacity and powerful computation, it delivers adaptability, affordability, and performance. The HP DL180 server can be configured easily using HP agile management tools, to build a server fit for businesses that need a scalable and workable environment.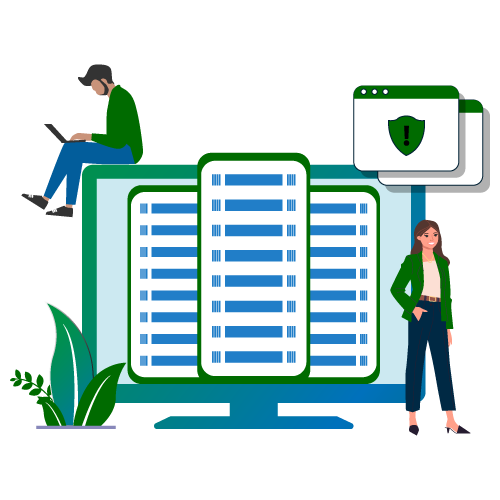 2U Rack Server for SMBs and Large Organizations
The HP DL180 Gen 9 server is designed as an ideal platform for SBMs and large data centers. This cost-effective 2U rack server fulfills varied demands of the new-age IT applications. This is the right combination of performance and cost-efficiency with a wide range of storage drive configurations.
Highly Available and Efficient Server
The simple and compact design delivers scalability, high availability, and an efficient power supply. The attributes are easy to configure and can handle intense workloads, making them a perfect match for virtualization and computing environments. With a workload-optimized processor having 16 DIMM slots and a 92% power supply, the server delivers result-oriented IT services.
Supports two Multi-core Intel Xeon Processors
The HP DL180 Gen9 server supports up to two processors in the Intel Xeon E5-2600 v3/v4 product family. The processor can have a maximum of 18 cores and a 2.5 MB cache for each core, to enable powerful processing for your business applications. It supports multiple high-speed memory slots to improve performance.
Multiple Drive Options for High Storage Demands
A classic server for data centers, the HP DL180, comes with a broad range of storage options and configurations with twelve LFF and sixteen SFF drives. It provides a maximum of 120 TB storage capacity using SATA and SAS hard drives and SSDs, expandable according to the business requirements.
Scalable DDR4 Memory
The HP DL180 server supports up to 1 TB of maximum memory. The DDR4 SmartMemory from HPE can be configured using up to 16 DIMM slots and can perform at a speed of up to 2400MHz. The server is an apt choice for memory-intensive applications and multitasking with various tasks.
Remote and Automated Management Capabilities
The dedicated HP iLO4 remote management system integrated into this server is a revolutionary combination of services for excellent server and infrastructure management. It authenticates server access and configures server control to monitor remotely. The automated management tools are better for server maintenance and minimize any unexpected downtime.