Description
Are you looking for a compatible server that can provide you with foremost processing power and easy and reliable remote management in addition to sizable memory footprints to handle virtualization workloads? HP ProLiant DL385 Gen10 server is the optimum solution for all ideal situations including, massive cores, world-beating high-speed memory, and multiple storage options.
With high rise core counts, it is ideal for a heavily loaded virtualized environment. For the smooth running of your applications, you get massive memory capacity and storage expansion. With Cyberwala, you can access the enterprise-grade DL385 Gen10 server at a modest cost with an assured seller replacement warranty.
Get a customized Gen10 server as per your requirement with ground-breaking performance. We provide our end-users with free setup and tech support to ensure easy access to the server. If you are also looking for a bag full of such features, get in touch with us, describe your requirements and get the optimal solution in one place regardless of your location.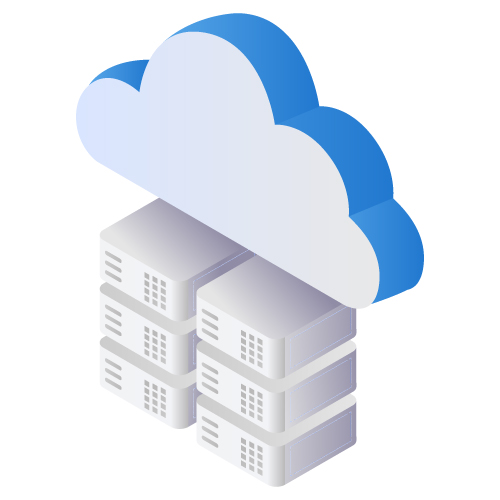 Powerful Server for Virtualization
With the support of 64 Cores, you can efficiently run up to 128 virtual machines. HP DL385 Gen10 Server provides a powerful configuration and flexible design with dual-socket AMD processors. Pounded with robust processors and leading-edge memory space, it is highly suitable for multitasking. DL385 Gen10 server handles huge data and heavy workloads in a well-organized way, with the flexible storage option providing maximum uptime.
Best Servers for SMBs and Enterprises
Perfectly designed with an AMD EPYC processor HP ProLiant DL385 Gen10 server fits in the budget and provides state-of-the-art performance to SMBs, enterprises, and data centers. With theHP ProLiant DL385 Gen10 server, you bag abundant storage, top-level memory capacity to handle demanding workloads without altering the applications' overall performance.
Multiple Storage & RAID options
For the smooth running of multiple applications at a time, you require multiple storage options. The HP ProLiant DL385 Gen10 server is equipped with the latest technologies to support multiple storage and RAID suitable for demanding workloads. You can access storage capacity upto 296.6TB with its Hot-Plug 3.5″ SAS HDD storage option. It supports both SAS and SATA form factors.
Customize To Your Application Requirements
Cyberwala provides you with high configuration servers as per the fluctuating workloads. If our range of low to standard configurations doesn't match your requirement, you are just a call away from ideal configurations. Talk to our tech team and provide your server requirement to them. Our exclusive team follows super-fast processes to provide you with the required configuration server less time and at moderate prices.
Massive Cores with EPYC CPUs
Looking for a perfect server efficient enough to handle your high-end applications? Well, the HP DL385 Gen10 server can efficiently process your demanding workloads with ultra-fast AMD processors without any delays. As per the requirement, choose any core count from 8 cores upto 64 cores. With massive cores, heavy applications can run smoothly on your server, providing maximum uptime.
High-Speed DDR4 Memory
HP DL385 Gen10 server handles immense databases and cutting-edge virtualization workloads exceptionally by providing high-performance computing. Regardless of the number of virtual machines running on the server, its high-speed memory and swift read/write operations allow you to handle demanding applications smoothly. You get the DDR4 memory of upto 4TB. With such vast memory, you get high performance, scalability, and compatibility.