Description
Do you have to confront downtime due to heavy enterprise demands? Are you searching for a budget-friendly server that provides admirable performance? Then, count on none other than Grade "A" High-Quality HP ProLiant DL360P Gen8 server. The server is exclusively designed for handling dynamic workloads and fluctuating demands. In addition, with the support of ultra-fast processors, it offers enhanced automation capabilities.Cyberwala provides genuine, high-quality, and reliable servers in addition to an assured warranty. Get your HP ProLiant DL360P Gen8 from Cyberwala with the best-discounted offers, free installation support, 24/7 tech support, and quick delivery. Can't decide which configuration will be best for your business requirement? Talk to our experienced team.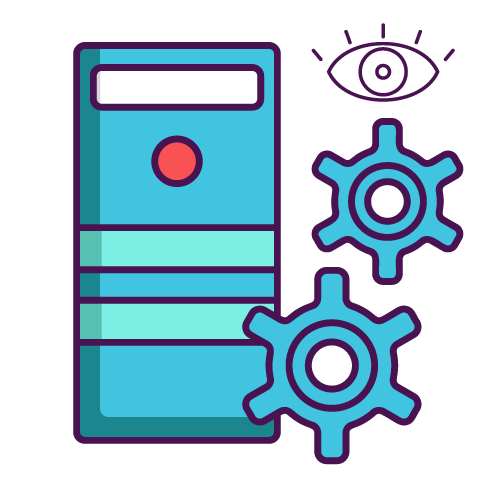 Suitable for Virtualization & HPC
Are you looking for an exemplary server that can cope with the virtualization demand? With running OS independently for deploying workloads, running multiple parallel applications flawlessly offers great productivity. Support of scalable processors and increased storage options make it ideal for virtualization.
Setup Upto 48 Virtual Machines
Depending upon the business requirement and processor configuration, choose 4, 6, 8, or 12 cores configuration. With the support of 24 cores, connect 48 virtual machines and access enhanced flexibility. With the simultaneous connection of 48 virtual machines, access improved manageability, reduced downtime, and security.
Powered By Dual Multi-Core CPUs
HP ProLiant DL360P G8 server is precisely designed with Intel C600 Chipset. The C600 chipset can easily adapt to a series of Intel Xeon E5-2600 processors. In addition, it procures 30 MB of Intel Smart Cache at max, reliable DDR3 memory, and advanced technologies including Turbo Boost and Hyper-threading.
Reliable & Expandable Internal Storage
Are you looking for storage expansion to run demanding workloads with ease? Get gigantic storage of 32 TB with HP DL360P server. Additionally, it offers support for Hot-plug drives for easy replacement of storage drives. As per the changing workload, easily expand internal storage.
Seamless Multitasking with Huge Memory
Do you need a suitable server that can handle multitasking effortlessly? With the support of various memory modules, I.e., LRDIMM, RDIMM, UDIMM, and HDIMM, it offers 768 GB of memory capacity. With such huge memory, execute multiple high-end applications seamlessly.
Perform Remote Management Through ILO
The HP ProLiant DL360p Gen8 server is loaded with brilliant features to offer the best possible management solutions. HPE's Insight COntrol and iLO 4.0-management engine allow flawless remote management, instant alerts, monitoring, and better server coordination.