Description
Do you need a perfect server for your small IT requirements? Are you looking for a server with a great extent of memory and storage support? Are you searching for an advanced server with remote management and improved data protection? Well, HP Proliant DL380 Gen5 Server is a combination of all these features. Buy it and get a one-point solution for all your business requirements. Cyberwala provides this exclusive server at a discounted price as compared to other competitors. So make your purchase now and get this certified quality server within your budget. Not only this, but you also get an assured warranty with free technical support.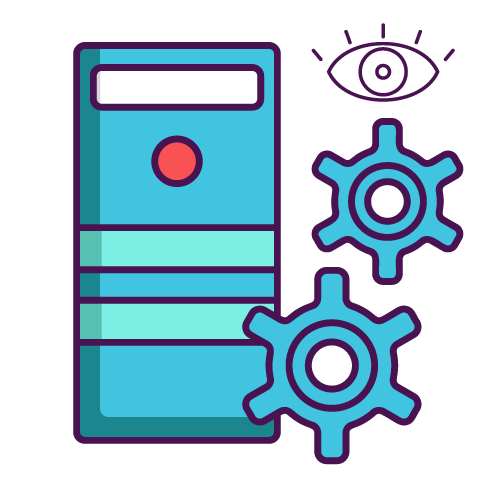 Suitable for Small IT Environments
If you are looking for a server flexible for small IT requirements, your search ends with HP Proliant DL380 G5 Server. It offers top-notch performance for fluctuating requirements of SMEs. With effective processing capabilities and increased expansion slots, get desired server performance.
Best Option for Storage & Collaboration Works
Supports Powerful Intel Xeon CPUs
Are you searching for a powerful server for enterprise-level workloads and complex applications? The HP Proliant DL380 Gen5 Server comprises ultra-level processors to deliver powerful performance. Engineered with Intel Xeon CPUs, this server is highly suitable for handling demanding workloads and fast-driving applications.
High Performance Memory & Storage
HP Proliant DL380 G5 Server provides the perfect combination of high-performance memory and immense storage. Run your business works efficiently with 32 GB of memory speed. Wrap read/write operations in minimal time and avail best possible productivity and server performance with better reliability.
Efficient Management with HPE iLO2
With HP Proliant DL380 G5 Server, avail better server management with other exclusive features including service alert, monitoring, data security, and easy deployment. The presence of HPE iLO2 makes remote management much easier. With intelligent provisioning capabilities, this server elevates the server's processing capability up to a certain extent.
Embedded with Software RAID for Data Protection
Do you need an ultra-fast server with multiple RAID options for better data protection? With the support of RAID, 6, 5, 0,1, HP Proliant DL380 G5 Server allows data redundancy. As a result, store crucial data on multiple disks and perform I/O operations in a more balanced manner.