Description
In search of an ideal rack server that can bring off the critical workloads? Are you looking for a server that supports Virtual Desktop Infrastructure, Cloud deployment, and extensive AI-based applications? No matter your need, the Dell PowerEdge R740 rack server can fit both of them. Perfectly embedded with dual processors, scalable memory modules, a wide range of storage drives with RAID controllers, and built-in security features, the Dell PowerEdge R740 server is well-known to offer optimal performance to demanding and complex applications. With OpenManage, get easy infrastructure management solutions.
If you are looking to scale your business and at the same time save on investments, then count on Cyberwala. Get your Dell PowerEdge R740 rack server at an unimaginable discounted price. Describe the required configurations to our tech team and get the ideal server as per enterprise needs at an affordable price with an assured warranty. Also, avail delivery within 2-3 business days regardless of the location. With unbeatable market value, grab free installation support and a guaranteed warranty.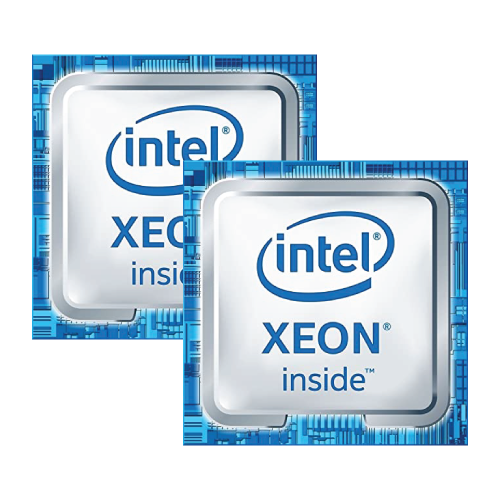 Good fit for VDI deployments
Looking for an optimal server suitable for VDI deployments? Ultimate R740 rack server engineered 2U/ dual-sockets elevates the application performance. With scalable memory and massive storage options, you unlock expanded core count and speed. Such configurations are enough to permit the smooth running of multiple demanding applications without delays. With magnificent specifications and built-in security features, the Dell PowerEdge R740 rack server is a good fit for any application primarily based on VDI deployments.
Superior Performance With Dual CPUs
Dell PowerEdge R740 rack server configures 2U rack form factor with Intel Xeon Scalable CPUs. With 28 cores per processor, run 112 virtual machines with two processors on the spot. With such unique configurations, execute and process the applications at a faster rate in addition to increased server throughput. Figure out what type of processor will be best as per your business demands, i.e., Platinum, Gold, Silver, or Bronze processor, and come by balanced storage, high computing of resources, and scalable virtual deployments.
Reliable & Scalable DDR4 Memory
If you are looking for a server that can provide increased speed for complex applications? Count on Dell R740 Server. The support of 24 DDR4 DIMM and ECC DDR4 DIMM slots provides increased data access speed. It supports a two-processor configuration, providing 3TB of memory at max. Talking about the memory speed, get 2666 or 2933 times boosted rate. Run your demanding applications with ease and acquire extreme uptime without interruptions and delays. With R740 Rack Server, get ten times improved output performance.
Automated Management with OpenManage
The R740 server is equipped with Open Manage software to deliver enhanced efficiency and effortless management options. Acquire supreme productivity with the presence of OpenManage Essentials in addition to OpenManage Enterprise and OpenManage Power Center. The software minimizes the complexity thus, delivering high-end server security. Dell PowerEdge R740's automatic error detection and effectual management solutions optimize the enterprise infrastructure at an affordable price. It exclusively scales up the performance and provides monitoring options to support top-class management.
In-Built Security Features
The absolute Dell PowerEdge R740 server is precisely designed considering the Cyber Resilient Architecture. Secure Boot, Silicon Root of Trust, Secure Erase, and Cryptographically signed firmware provide guaranteed server security. It is well known for its high-security capability in addition to prevention from malicious access. All these latest security features strengthen data protection regardless of the location and transfer medium. By covering entire security aspects, it provides a secure infrastructure with secure data delivery.
WIde Range of Storage & RAID Options
In search of a server accommodating a broad range of storage options? With the support of foremost storage options, count on the Dell R740 server. To come by the maximum capacity of 61 TB, consider 2.5" SATA/SAS (HDD or SSD) drives. Whereas, to acquire a capacity of 96TB, pick eight 3.5" SATA/SAS hard drives. Additionally, the server is perfectly loaded with specific RAID options such as PERC H330, H730P, and H740P. With the support of various RAID controllers, increase storage capacity as per requirement.