Description
Do you need a perfect server for daunting workloads? Are you looking for a server with increased cores and better processing power? The HP ProLiant DL380 G6 Server offers utmost performance regardless of the amount of workload. Designed with an array of brilliant features such as multiple RAID options, support of multiple processors, compatibility with virtualization applications, huge memory, more storage, and redundant power. Purchase your server from Cyberwala and grab all these amazing features at a modest cost. Our servers pass through rigorous testing and are quality servers. Additionally, avail, assured warranty, remote installation support, tech support, and assured warranty.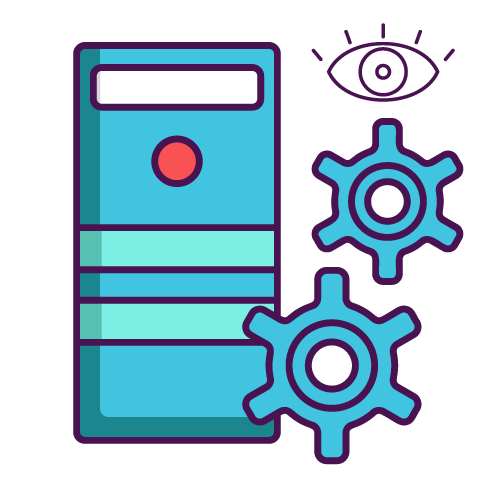 Optimized for Wide Range of Applications
HP ProLiant DL380 Gen6 Server is an ideal server for handling multiple applications with great efficiency. It is compatible with a wide range of applications such as MAYA, VMware, PhotoShop, Red hat, and many more.
Setup High-Performance Virtualization Environment
HP ProLiant DL380 Gen6 Server comprised of Intel-Hyper threading technology, and Intel boost technology with other advanced technologies. In addition, 12TB of internal memory makes it highly efficient to handle virtualization workloads. Run multiple business applications, including OpenStack, Solaris, simultaneously with ease with maximum uptime.
Compatible Intel Xeon 5500/5600 Series CPUs
HP ProLiant DL380 G6 Server supports a 5500/5600 Intel Xeon X5500 family processor. It allows multimodel support of two processors at a time. The presence of multi-core processors makes it ideal for executing tasks in minimal time with better processing efficiency.
Huge Internal Storage & Memory
Are you looking for a powerful server that can match with increased memory requirements of complex applications? With 192 GB memory support at max and 12 TB storage capacity, it offers 16 Drive bays for better storage scalability.
Multiple RAID Options for Data Redundancy
Do you need an ideal solution for safeguarding immense data? Choose Advance Data Guarding, Distributed Data Guarding, Striping, and Mirroring to avail of RAID 6, 5, 1,0 as per your business requirements. Get well-organized and safe data storage at various locations with multiple RAID options.
Manage Efficiently from Anywhere with iLO
HP ProLiant DL380 Gen6 Server is embedded with iLO server management technology that allows end-users to manage the server more properly, especially during remote access. Get distinct features such as enhanced secure configuration, monitoring, better controlling, and exceptional management capabilities.