Description
Does your growing business demand an efficient and high-performance server that can meet your desired specifications and budget requirements? Purchase HPE ProLiant DL60 Gen9 server as it is a cost-effective solution and suitable for space-constrained environments. This 1U HPE ProLiant server handles your business workloads, including database and cloud-computing applications effectively without giving downtime issues. With powerful components like Intel Xeon processors, DDR4 RAM, and SAS/SATA HDDs or SSDs, you can achieve increased performance in terms of higher processing capabilities and computing speeds. Get the HPE DL60 Gen9 server at reasonable prices from Cyberwala, where you can avail of additional benefits like free technical assistance, 3-year warranty, installation support, and super-fast delivery services.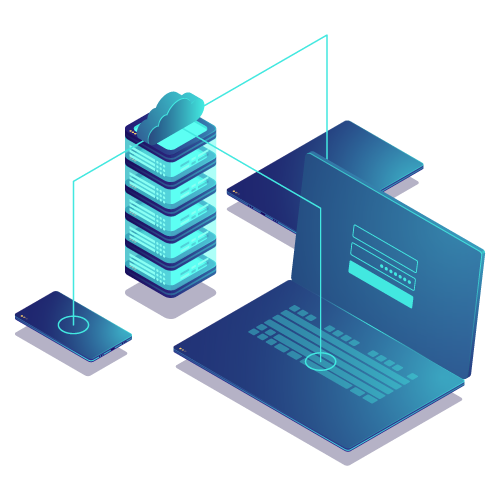 Compact Space-efficient 1U Rack Server
HPE ProLiant DL60 Gen9 server system features a dense design with the right combination of advanced features to support various business applications within a 1U configuration. It occupies less space as the server comes in a rackable form and effectively supports team collaboration, data-centric messaging, and database management.
Suitable for Multiple Workloads and Cloud Environments
The DL60 Gen9 server comes with redundant power supplies and an embedded Gbe Ethernet adapter with up to three PCIe slots in addition to the customizable solutions. These features allow you to handle numerous workloads efficiently while providing you with network flexibility. It supports running cloud-computing and file collaboration applications with assured server uptime.
Balance of Performance and Affordability for SMBs
Do you need a basic and reliable server that fits into your space and budgetary needs of growing a small-to-medium-sized business (SMB)? Choose the HPE DL60 Gen9 server that features a cost-optimized infrastructure to accomplish the standard computing requirements with ease. It ensures enhanced performance with speedy desired results.
Supports up to Two Intel Processors
HPE DL60 server can support two Intel Xeon E5-2600 v3 or E5-2600 v4 processors with maximum cores up to 14 and a 35MB cache. The processors of this 1U rack server provide maximum performance and power efficiency and redundancy. They optimize the data center and enhance the application performance with robust computing speeds.
Eight DIMM Slots For DDR4 SmartMemory
The ProLiant DL60 server supports eight DDR4 Load Reduced (LRDIMM) or Registered (RDIMM) memory modules with a maximum capacity of up to 256GB and transfer rates up to 2400MHz. The scalable memory ensures high-end performance to meet your business computing needs with faster response times and enhanced outputs.
Impressive Storage Options with 4 LFF HD Bays
HPE DL60 Gen9 is compatible with four hot-plug or non-hot-plug LFF SAS/SATA SSD or HDDs. It has an internal maximum storage capacity of up to 32 TB. HPE's Dynamic Smart Array B140i and P440 controllers provide data protection and maximum performance. You can also add optional optical storage devices to meet the expansion requirements.