Description
If you are looking for an entry-level server or a suitable server for remote branch offices, the HPE ProLiant ML350 Gen6 server is the key. This tower server comprises exclusive features to meet a wide range of requirements. Are you cost-conscious? Well, Cyberwala provides HPE ProLiant ML350 at an affordable price. Powered with Intel Xeon processors, exemplary DDR3 memory modules, scalable storage, and multiple RAID controllers, the ML350 Gen6 server offers excellent performance for complex applications. Get your server from Cyberwala to get huge discounts on your purchase. Not only this, with a modest cost, you get a manufacturer warranty, free delivery, installation support, and pre-sales support.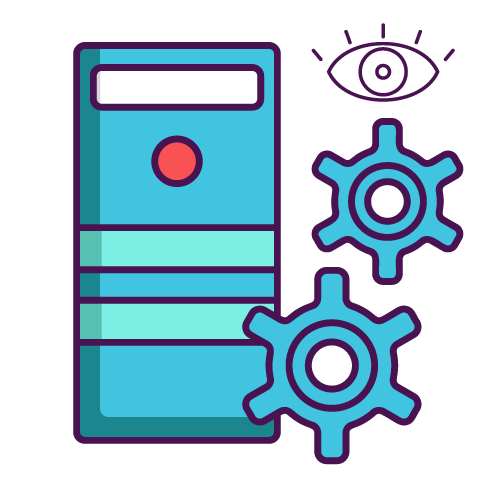 Well Suited for Remote Branch Offices
Regardless of your location, access and manage your HPE ProLiant ML350 Gen6 server. The support of advanced remote management features, including HPE iLO and HPE Advanced Premium Security, get exclusive remote functionality. In addition, it features HPE OneView Advanced and provides a new extent of automation for your remote branch.
Powered by Intel Xeon 5500 CPUs
Do you need a server for streamlined system performance? With the support of exemplary Intel Xeon 5500 CPUs, HPE ProLiant ML350 Gen6 offers ultra-fast processing power, improvised throughput, and great uptime. Run multiple applications, virtual machines simultaneously with enhanced efficiency.
Excellent DDR3 Memory
HPE ProLiant ML350 Gen6 motherboard comprises unbuffered DIMM (RDIMM, UDIMM) slots and supports 24GB of DDR3 memory. As per the chosen processor and memory configuration, access 1333 MHz memory speed at max. This memory configuration results in increased productivity and application performance.
Scalable Storage with RAID Options
Searching for a server that can offer scalable storage? With HPE ML350 Server gets immense storage space for exhaustive applications. It supports up to 8TB internal storage and RAID controllers with six PCIe expansion slots. With RAID controllers (0,1,5), meet all storage requirements comfortably.
Manage and Monitor Easily with iLO
Are you looking for a server with brilliant management and monitoring features? Then, choose HPE ProLiant ML350 Gen6 Server to supervise and configure your servers consistently. With the ML350 server, get insights and manage the server prominently with HPE iLO tools. iLO offers improved administration of the server.
Energy Efficient Tower Server
The HPE ProLiant ML350 G6 Server supports an Intel Xeon processor with exclusive inbuilt features and huge memory. Featuring HPE Flexible Slot Power Supplies, ML350 provides up to 96% energy efficiency. In addition, the inbuilt HPE Battery Backup capability allows excellent software and hardware performance with low power consumption.