Description
Dell R430 is an ideal 2-socket rack server in a compact package that delivers peak performance and computing. Dell R430 server is equipped with powerful Intel Xeon processors E5-2600, scalable memory,  and slim design in a short chassis to overcome the space constraints. Dell 430 rack server works smoothly with any kind of productive and collaborative application. It's perfect for high-performance computing tasks and web serving.  Scale your  IT infrastructure with Dell PowerEdge r430 rack server that is super handy as a deployment and backup server. It's versatile and easily adaptable to interchanging work conditions, ready for quick virtualization and clustering, it optimizes productivity by efficient data management through Open Manage. Save your power bills and get your applications going with an energy-efficient Dell PowerEdge 430 server available at Cyberwala at the lowest prices for rent and lease near Hyderabad and Telangana.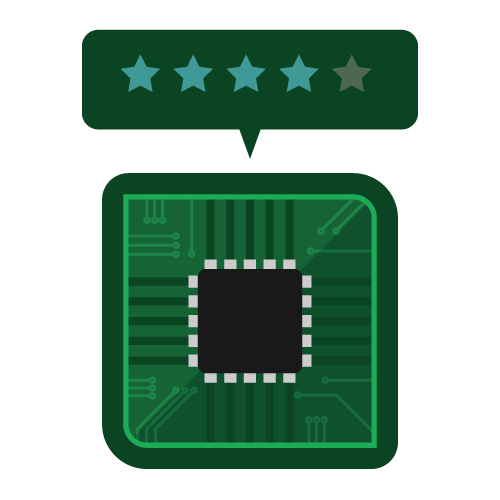 Powerful 2-Socket Rack Server
Dell PowerEdge 430 is a 2-socket rack server that can support two Xeon processors, and deliver effortless but power-packed performance. You can customize one CPU with the eight frontal slots and additionally, the second socket has four slots allowing memory upgrade to 256GB. It's got six cold-swap, dual rotor fans for superior cooling.
High-Performance with The Latest Intel Processors
Latest Intel Xeon processor E2- 2600 V3 family delivers peak performance when working with a wide range of workloads. When two Xeon processors are used, the processing power of the server is increased considerably. This strengthens and improves the performance of other components like memory and storage, providing optimum server performance overall. 
Improved memory capacity with 12 DIMM slots and DDR4s running at 2133MT/s. Enhanced I/O based applications with up to 10 high IOPS hard drives, doubled data throughput with 2 PCIe Gen 3.0 slots compared to previous generations.
Scalable Internal Storage
Configure the Dell 430 server to fit your storage requirements. The server can scale the storage with up to ten 2.5'' hot plug drives, or up to four 3.5'' drives, configurable  as SAS/SATA HDDs or SSDs. Servers on rent and servers on lease are available at Cyberwala at the best Dell R430 server prices in India.
Intuitive Management Capability
Dell PowerEdge R430 helps you save time and minimize potential system errors with its intuitive and smart management capabilities. Better ROI and increased speed time with iDRAC8 with Life Controller that makes OS deployment, configuration and updating automated and easy. Remotely monitor server health with Open Manage. Also, maximize performance with an energy-efficient Dell R430 server with redundant Platinum 550W PSU.
Configure Your Servers Based on Your Requirements
Dell 430 is suitable for both SMBs and large establishments and Cyberwala caters to everyone's needs. The servers are tailor-made for your specific business applications, project or workload requirements. Just list out the specifications you need to work with and Cyberwala will have it customized for you. We also provide pre-configured Dell R430 servers for rent.
Cost-Effective Rentals On All Configurations
You can obtain a server on lease or a server on rental at plans that best fit you. We provide highly efficient Dell R430 servers with multiple configurations and offer weekly, monthly and yearly plans that suit your budget and projects. Get Dell PowerEdge R430 Server on Rent near Hyderabad, Telangana with Cyberwala.